We already know about the Intex series of camera developed by Fujifilm and now it seems that the Japanese multinational photography company has added an all new camera to its already existing series. However, the newly launched camera by the company is priced at Rs. 5,999 which seems to be quite affordable.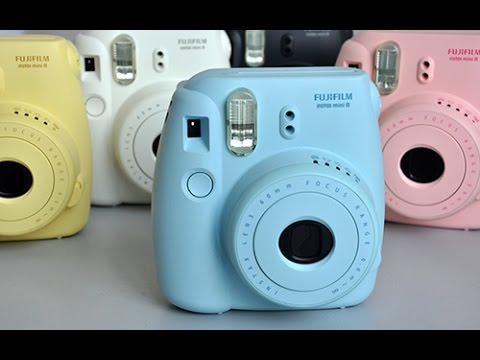 The camera has been rolled out in five attractive colors which include Ice Blue, Lime Green, Flamingo Pink, Smoky White and Cobalt Blue colors.
Each of the colors is quite appealing which will sure draw quite a lot of attention. And the name of the newly released camera by Fujifilm is called the Intax Mini 9. The camera is equipped a selfie mirror and this will surely enhance the quality of the picture.
The Intax Mini 9 also features a high key mode which will help people to click brighter pictures and this surely sounds like a great facility. Coming to the other features of the newly rolled out camera by the Japanese multinational photography company, the device also comes along with a close-up lens.
The shutter speed of the Intax Mini 9 camera is of 1/60 per second and the effective flash of the camera varies from 0.6 meters to 2.7 meters. However, the Intax Mini 9 is powered by two AA-size 1.5V alkaline batteries which sounds quite great. Therefore, the battery capacity of the camera seems to be quite powerful.
Th weight of the Intax Mini 9 camera is 307 g while it measures a dimension of 116 mm × 118.3 mm × 68.2 mm. By looking at the features of the camera, it seems that the features of the device might get well received by most users.
And on the other hand, even the price of the Intax Mini 9 camera is not pocket pinching at all due to which the camera has every possibility of getting sold in several units.