These days most tech developers are going ahead with the bezel-less display screen for the devices and now we hear that even the upcoming Google Pixel 2 could feature the same outlook. And this certainly sounds like a good news for all those who are waiting for the Google Pixel 2 to hit the tech world.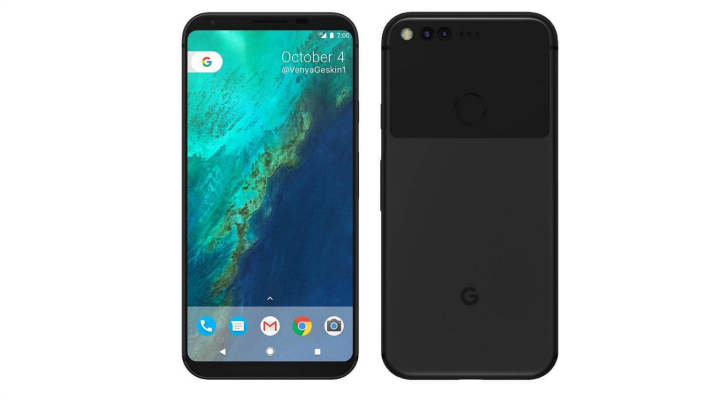 However, according to The Mobile Indian (via a concept design video by DBS design) the Google Pixel 2 could feature two rear cameras along with a front-facing selfie camera. And the smartphone is also said to sport curved edges.
The front camera of the upcoming Google Pixel 2 could be of 7MP while the two rear cameras of the smartphones are said to be of 12MPs each. There would be a flash located at the bottom of the cameras and the rear camera of the device is said to be placed one after the other camera in a vertical manner.
It has also been said that the Google Pixel 2 might discard the concept of 3.5 headphone jack while we can also envision the device to sport a circular fingerprint sensor. Therefore, there is definitely going to be a major change in the outlook of the upcoming smartphone which the users are quite excited to see.
The internal memory storage of the device might be of 128GB while the RAM of the Google Pixel 2 is said to be of 6GB. The smartphone is also said to come along with QHD resolution and as far as the display screen of the smartphone is concerned, it might end up sporting a 5.7-inches display screen.
The upcoming Google Pixel 2 is envisioned to be one of the best smartphones of this year. The price of the device has not been declared officially but there are certainly rumours which are doing teh rounds.
However, the Google Pixel 2 smartphone is envisioned to live upto the expectations of users.