iBall, the homegrown OEM giant, has come up with another low-cost device called the iBall CompBook Marvel 6. This is a laptop whose main features include a 14-inch screen besides a decent 3GB of RAM. Being of a lightweight nature at just 1.41 kgs, the device will come for Rs 14,299, which makes it decently priced as well. The laptop also has an HD display for added user benefit.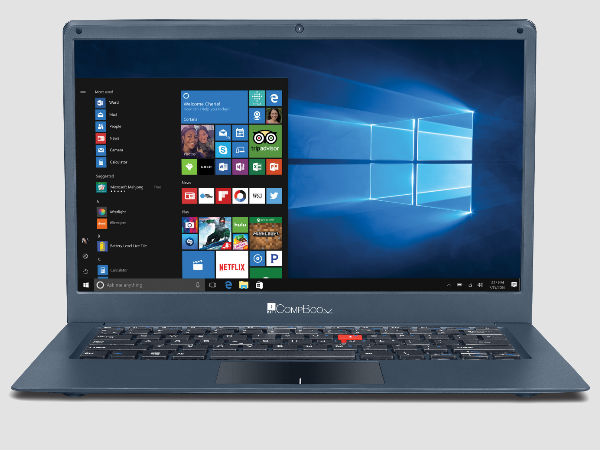 iBall often advertises its products as having superior features with a low price point which, it claims, will help the economically disadvantaged as well as appeal to students.
iBall CompBook Marvel 6 Specs and Features
This is a good device to begin one's laptop innings if specs are anything to go by. With a 14-inch HD display and a weight of just 1.41 kg, the new Compbook Marvel 6 is powered by an Intel Celeron N3350 processor wich is clocked at 2.4 GHz. Also, on the features list is an impressive 3GB of RAM which runs on the latest version of Windows 10. It is also optionally available with Windows 10 Pro at just Rs 17,799.
You can also buy a higher-end version at Rs 17,799 which runs on Windows 10 Pro as well.
The new iBall laptop comes with a 32 built-in storage, one which can also be can be expanded up to 128GB thanks to a micro SD card slot. The expandable storage option goes up to 1TB. You can also use a 2.5-inch Hard Disk Drive / SSD inside the laptop to boost the storage option. The new Marvel 6 is powered by a 38Wh Li-Polymer battery with connectivity options including Dual Band WiFi, Bluetooth, Mini HDMI Ver. 1.4a and USB 3.0 port.
 Sandeep Parasrampuria, who is the CEO and Director of
iBall
was quoted by The Mobile Indian as saying, "We are ecstatic with the newest addition – Marvel to our range of iBall CompBook laptops. Marvel is created for optimum use and we are sure every business organisation will find it highest value proposition for their executive requirements. It will be perhaps the best option for organisations looking for affordable laptops or desktop for their entry and mid-level executives."