Samsung has been in the news all this while due to the flagship devices which it has either launched or is waiting to launch. But there are already quite a few lower mid-range smartphones which have been launched by the South Korean tech giant and one of those is the Samsung Galaxy J7 Max. This new lower mid-range smartphone is all set to hit the shelves in the Indian market.
Samsung Galaxy J7 Max comes with quite a bit of impressive features as far as the internal configurations of the smartphone are concerned. It is powered by the octa-core MediaTek Helio P20 processor clocked at 1.6 GHz and comes paired with 4 GB RAM which is pretty impressive. Not many smartphones from Samsung come with such configuration, particularly the RAM. So that is quite striking. However, the internal storage of the smartphone is set at 32 GB which is not quite up to the mark although it is expandable up to 128 GB via MicroSD card.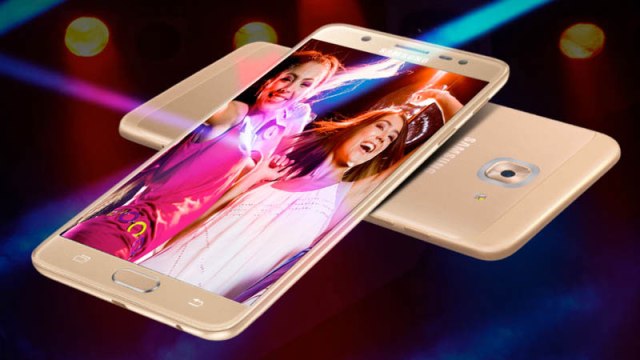 The optics of the smartphone is quite impressive as well. Both on the front as well as the back, the handset comes equipped with 13-0megapixel cameras. The lens on the back of the device is assisted by a f/1.7 aperture while the one on the front is assisted by a f/1.9 aperture. So that promises quite a lot and if we go by the quality that Samsung present with its camera, it can be said that the consumers can rely on this camera setup as well.
Samsung Galaxy J7 Max has got a 5.7-inch screen and supports a display resolution of 1920 x 1080 pixels. It comes with a fingerprint scanner and features Samsung pay Mini. The handset is backed up by a 3,300 mAh Li-ion battery.
The device comes with a price tag of 17,900 INR. It will be available in both the offline as well as the online stores from today.