It has been not long since we came across the news that Lenovo is looking forward to pulling the curtains on the smartphones that are going to come out in the ZUK line-up. However, it seems that they have taken a U-turn as new leaks have revealed that Lenovo ZUK Z3 Max is going to be launched with quite a number of high-end features.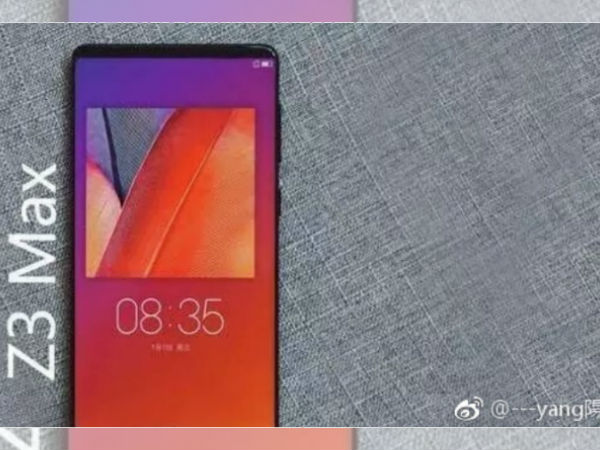 One of the highlighting features of the Lenovo ZUK Z3 Max is the Qualcomm Snapdragon 836 chipset which is yet to hit the market as of now. The processor will be clocked at a rate of 2.45 GHz. The processor is going to be paired with an 8 GB RAM and an internal storage of 256 GB. The smartphone is expected to run on an Android 7.1 Nougat operating system right out-of-the-box. The OS will have the ZUK UI on top of it.
Regarding the leak, it has been revealed that the smartphone from Lenovo has been spotted on Weibo. However, there is nothing much regarding the design of the device except the fact that a part of the front display has been spotted. And whatever little glimpse of the smartphone that we have got we can derive the conclusion that Lenovo ZUK Z3 Max is going to sport a bezel-less display. And since, the image does not provide the user with a full view of the device it is going to be difficult to predict whether there is going to be any dedicated 'Home' button or not.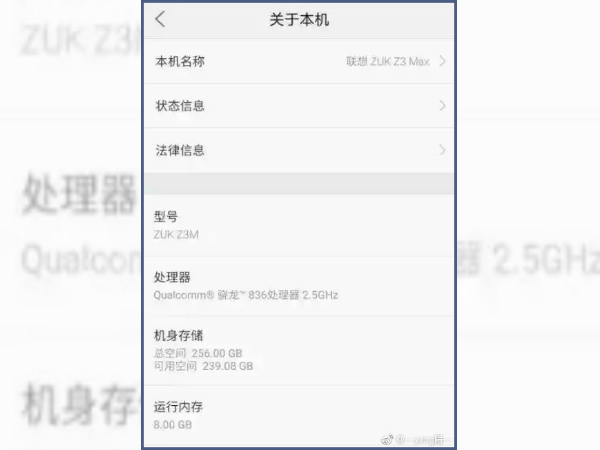 So there are lots of things which are yet to be revealed regarding the Lenovo ZUK Z3 Max. Certainly, in the coming days, there are going to be more leaks and updates regarding the smartphone. eyes will certainly be on that. Also, there is no clear indication regarding the release date of the smartphone. Hence we need to wait for a bit longer to get some official update. And to get all the latest updates on this smartphone, do not forget to keep a tap on this thread.