American multinational technology company Google has launched its job searching engine 'Google Career' to make finding jobs more convenient for job seekers. With this, the tech giant has now officially stepped into the employment-search industry. Google Career offers its users a dedicated page with options to choose your location and field of work.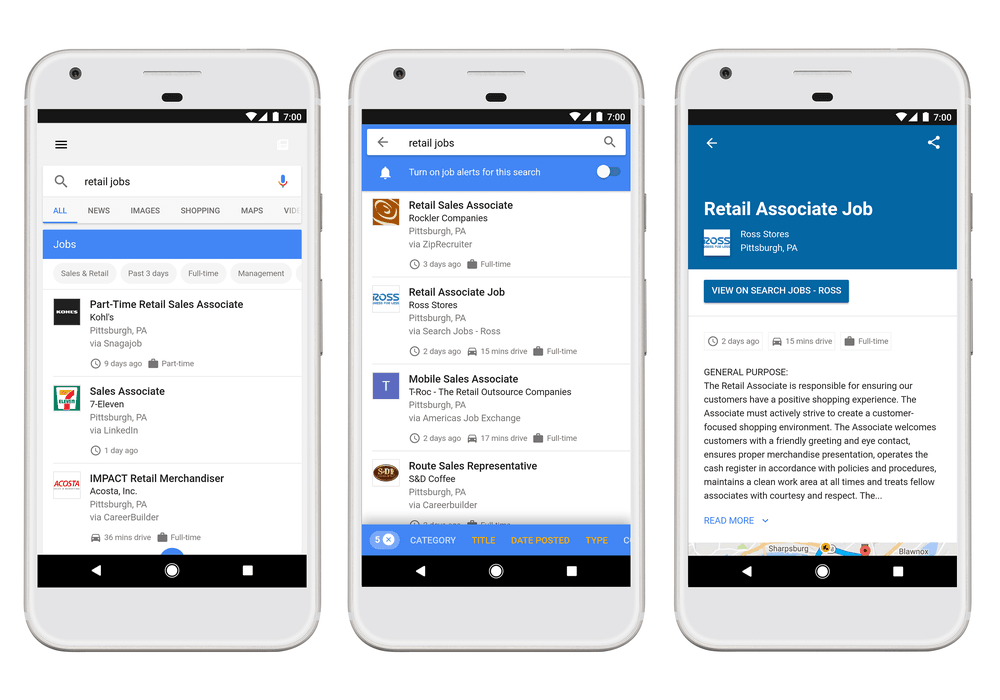 Google Career will be AI based and will collect data from different websites and filter out the redundant openings. It will enable its users to find jobs from almost every major online job portals, which includes Monster, CareerBuilder, LinkedIn, DirectEmployers, WayUp, etc. The basic idea behind the development of this engine is to help users find jobs easily without having to go to multiple job-searching websites, where they usually find duplicate postings and a clutter of irrelevant jobs.
For accessing job results, all you have to do is type in your query such as "jobs near me" or "marketing jobs" or something along these lines and the search page will bring before you new job search widget that allows you to see a wide range of jobs. After this, you can further refine your searches to include full-time or part-time positions for instance. You also will be shown Glassdoor and Indeed ratings for the company that is offering you those particular jobs, as per Tech Crunch.
As soon as you get the job, the website will direct you to the site of the job to begin the application process.
The company has made it clear that it is not directly competing with any job portal as it presently does not have any plans to allow employers to directly post jobs in its job search engine.
The news comes barely two weeks after Google brought in its latest update – Google 59 – which has the capacity of loading web pages 10-15 percent faster than they otherwise would at a regular internet speed.