LG has been in the news right from the setting in of the year, thanks to a number of new smartphones which have come out in the course of the ongoing year. Until now, we have seen LG G6 which has come out from the house of the South Korean tech giant. And the tech enthusiasts, as well as fans, are waiting for the launch of the LG V30. But the smartphone which has come out on the online media seems to be something else although it is not yet known what is going to be the name of the smartphone.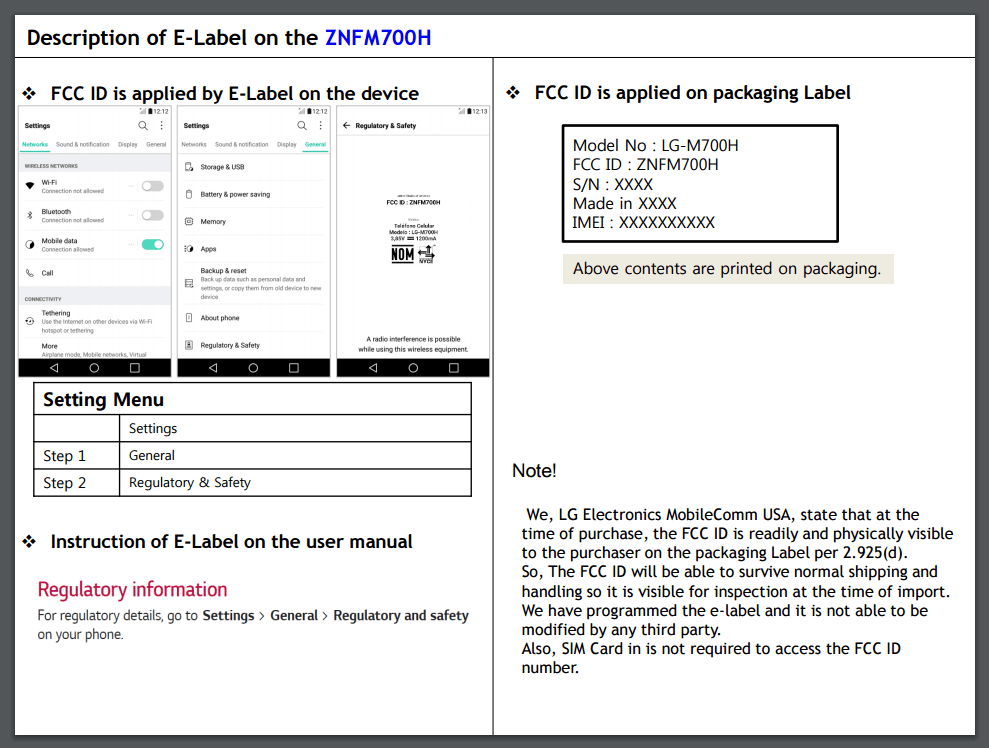 The new LG smartphone comes with the model number LG-M700H. And as the latest report has shown that the smartphone has been spotted at the FCC. The FCC certification of a smartphone generally hints at the fact that the smartphone is very close to its launch. And naturally, there is no exception predicted in this case as well.
Generally, the FCC Certification of a smartphone does not give a clear indication of the smartphone is going to shape up when it will appear on the market. The same goes with the LG-M700H as well. The only things, which have been revealed, state that the smartphone is going to come with a wide range of connectivity features. The smartphone from LG has been listed as "GSM/WCDMA/LTE phone". The handset will come with a Wi-Fi 802.11 b/g/n support and that is one of the basic things that smartphone these days have. It will also come with the Bluetooth 4.2 software pre-installed in it.
However, it is not yet sure when the device is going to hit the market. And one thing is for sure and that is the smartphone is certainly not one of the high-end smartphones. At this moment eyes will be on the further details of the smartphone which will come out on the market in the future days. And to stay updated, keep your eyes on this thread as we promise to bring all the latest related to the smartphone from LG.