The world of technology has come across a number of new devices in the last few years. One of the latest additions to the list is the smart speakers. And it is Qualcomm who seems to be on a role as they are bringing in chipsets to run these new speakers. Also, it has been revealed that they are reportedly working on USB Type-C speakers.
The new Smart Audio Platform from Qualcomm will certainly enable the development of a number of new smart speakers. These speakers will be coming with support for the Android operating system as well as Linux OS. Also, it will be compatible with the Google Assistant, Cast Audio and Alexa Voice Services from Amazon. The speakers running on these chipsets from Qualcomm will also be able to stream music from cloud storage and will be able play any type of audio.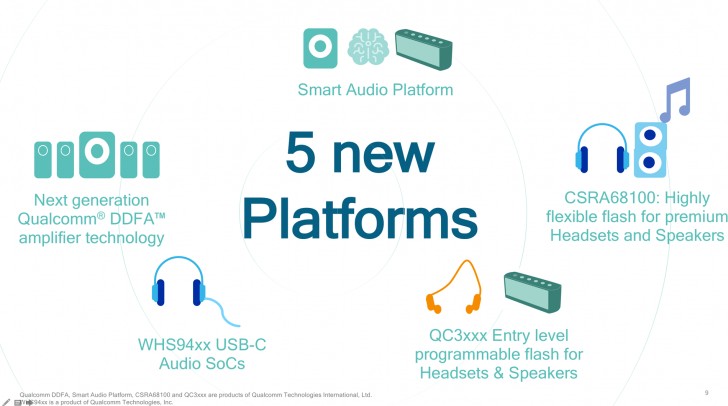 The chipsets are also tipped to come with the noise cancellation and echo cancellation features. And that is quite staggering. This is because, think of a situation when you are placed in a crowded room and need to instruct something to the smart speaker; it would be difficult to convey the message if there is no noise cancellation or echo cancellation. Also, the user will be able to control what is going to play on the speakers in different rooms at the same time.
Along with the chipsets for the smart speakers, Qualcomm is slated to launch chipsets for the wireless speakers as well as headphones which come with USB Type-C connectivity. These chipsets are also expected to come with the noise cancellation feature along with the support for the Bluetooth aptX. These new chipsets also range up to 131 dB and have got noise floor modulation below 2 dB.
According to the report from The Verge, Qualcomm has stated that they have set the end of the year as their target to bring in the new chipsets for the smart speakers and other different types of innovative headphones. Things are expected to gain momentum once we move on to the year 2018.