One of the most hotly anticipated devices of the year, the Samsung Note 8, is likely to come equipped with the most incredible features. If the latest reports, some of which definitely fall into the realm of rumours are to be believed, the Samsung Note 8 will have a whole host of outstanding features which will help it overcome the debacle which was last year's Note 7, its direct predecessor.
Also on the menu is the great news that the Galaxy Note 8's display will an 18.5:9 aspect ratio. We base our report based on reports in Korean Media. We also believe that this smartphone may possibly ship with a dual-rear camera, as the latest reports claim.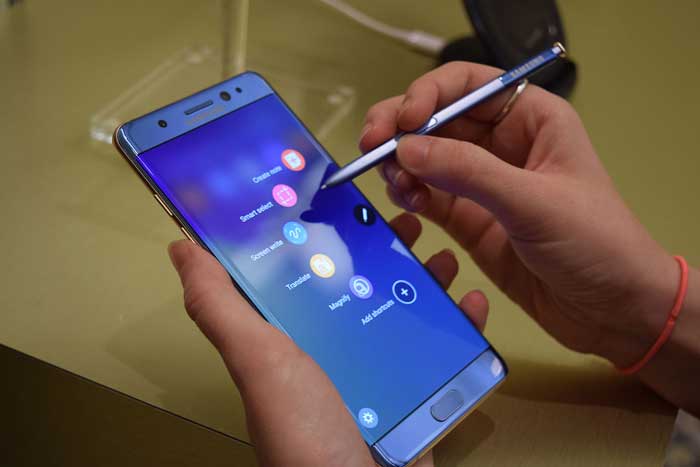 A report in the Korean Herald was quoted in The Indian Express here. The report quoted industry sources to suggest that the Galaxy Note 8 will continue with the 'Infinity Display' setup we saw and appreciated on Samsung's Galaxy 8 flagship. The report goes on to suggest that Samsung will launch the phone in August.
The timing of the launch is highly indicative as the event is scheduled just before the Apple iPhone 8 event in September. We now know that dual camera lens on Samsung Galaxy Note 8 could be expected. One will be a 12MP wide-angle lens while the other is a 13MP telephoto lens.
The report mentions a Weibo video leak, which boasted a 6.3-inch display on the Galaxy Note 8. To ensure a larger display, we believe that the bezels on the device will be reduced until it is almost non-existent.
On Twitter, a user account by the name of PoyocoTech posted some renders of the upcoming Galaxy Note 8, which looks a lot like the Galaxy S8 except that the device is a lot larger. Samsung's Bixby button on the Note 8 will also have "texture," the user account suggested. The S Pen design will be similar to the one we saw on the Note 7.
Like we said before, the Galaxy Note 8 is essential to Samsung's long-term plans as well. If the device is a success, we expect that the S8 series' success will be able to drown the bitter experience the Note 7 was.