It seems that not only our tablets and smartphones are getting evolved but also the earphones. A few days back we spoke about Nokia rolling out the Wireless as well as wired sweatproof earphones and now we hear that Toreto has introduced their water resistant earphones. These sweatproof and waterproof earphones happen to be quite convenient for the users and especially for the ones who are into sports or love working out.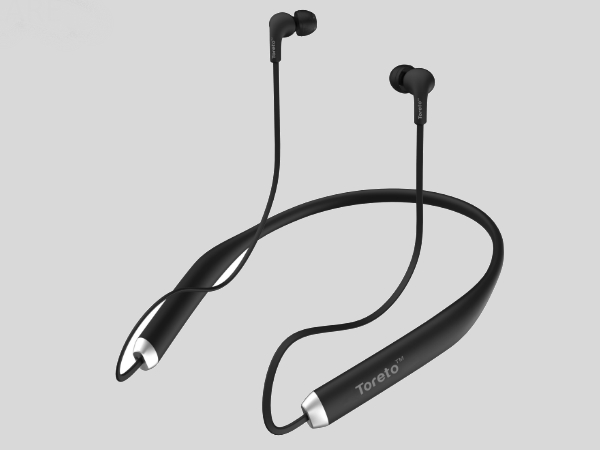 It seems that the name of the earphone released by the Hong Kong based company is TBE-804 Blare and the earphone will be available on all the e-commerce sites. However, the device is priced at Rs. 2,499 and it could be affordable for buyers.
The TBE-804 Blare earphone is quite sleek and sports a rubber finish and it is certainly compatible with laptops, tablets, mobile phones and also speakers. However, it has also been said that the signals can be caught up to 33 feet.
TBE-804 Blare is a wireless earphone and is powered by a battery of 160 mAh and it happens to provide a backup of 8 to 10 hours. It gets full charged within just 2.5 hours of time while it sports silicon ear tips.
You can also make calls with the help of the earphone. However, you can listen to music for up to 8 hours through the TBE-804 Blare.
The water-resistant earphone will be helpful for people who has a habit of swimming almost every day and on the other hand, we keep sweating during the summers so it could work great during that time. And you certainly do not have to worry about your earphones getting wet. And you also do not have to worry about the device getting wet in the rain.
However, there might be a lot of people out there who are waiting to purchase the water resistant earphone. And the device could receive positive responses from the buyers.