Yahoo Mail is no longer going to be the way you have seen it as it has been revamped with an exciting new design, which has given it the much-needed makeover it lacked. It also comes with an option of getting upgraded to a newly-rebranded ad-free version, known as Yahoo Mail Pro. As per the CEO of Yahoo, Marissa Mayer, the changes will come up in the near future.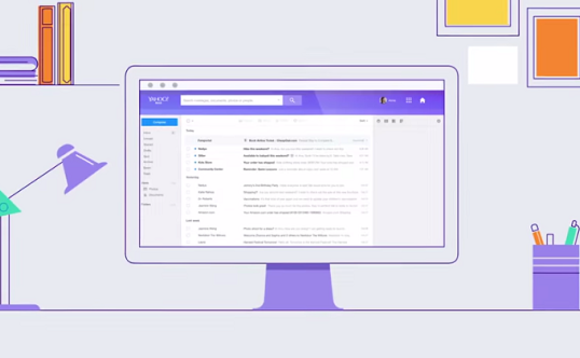 Based on customization and minimalization, the new design features lots of spaces between UI elements. It will also provide its users with the opportunity to use different skins in the inbox (multiple layouts and colors). Another attractive aspect that is coming up with the new design is that depending on the time of the day, the themes can change between dark and light.
The interface has been designed by Yahoo in a way which would ensure that it loads faster and adapts to more screen sizes. This definitely means that due to the changes that are coming in because of a rebuilt front-end, we can expect the new version to be much more responsive than its older counterpart.
The company has also introduced new stationary options and an emoji set from the open source collection of Twitter. The new design will also make sure that users have greater accessibility. Among the new features that the new design will support, some are VoiceOver screen readers, Non-Visual Desktop Access (NVDA), keyboard navigation and high magnification.
Also, ad-free mail has been done way with. Although the service still exists, it's not called Yahoo Mail Pro. Its price has been lowered from $50 to $35, or $3.50 per month. There is also a mobile-only option available at $1 per month, or $10 per year. for mass mail you can used this software.