Asus is looking to introduce its new Asus Zenfone AR in India with an 8GB RAM variant, making the device a very powerful one. A report in the Financial Express mentioned a date -July 13- as being the official launch date of the Asus Zenfone AR in India. The new Zenfone AR will thus be one of the most powerful smartphones to launch this year as well.
The Asus Zenfone AR is the second smartphone, after the Lenovo Phab 2 Pro, which has support for Google's AR project, Project Tango. Besides, the device also supports Daydream VR, which makes it the first smartphone to have support for both Project Tango and Daydream VR.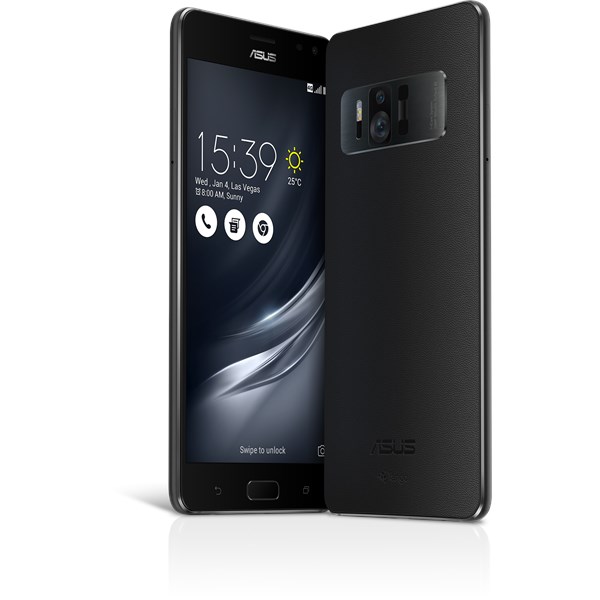 Project Tango is Google's aspirational project to bring the use of Augmented Reality into everyday life. Google itself has developed and authored the program. Simply put, this new technology will aid devices such as smartphones and tablets using 'computer vision' to allow them to naturally detect their position in the physical world without using GPS. On the other hand, Daydream is Google's ambitious new mobile VR technology.  2 Pro was the first device to come equipped with Tango it was let down with some mediocre specs, but the Zenfone AR is a true flagship device which comes with some insane specifications.
Like we mentioned earlier, the Lenovo Phab 2 Pro was the first smartphone which had onboard Project Tango. However, it had several run-of-the-mill specs which meant that the AR project could not take off very successfully. The Asus Zenfone AR with 8GB of RAM could make the difference, however.
Asus Zenfone AR Specs and Features
The Asus device boasts of an excellent 5.7-inch WQHD Super AMOLED display with a resolution of 2560×1440 pixels. Such high definition display specs will also make it AR-ready as well. At its heart is a Qualcomm Snapdragon 821 processor, which Asus states is made for Project Tango. This essentially means that the Snapdragon 835 SoC, which is the latest of the Qualcomm chipset range, has been dropped for the SD 821.  Besides the version which has the insane 8GB of RAM, there will be differing versions as well, one with 6GB of RAM.Expect storage options ranging from 32GB to up to 256GB as well.