Samsung, the South Korean tech giant, is reported to be working on a new version of the Infinity display for its latest Galaxy Note 8 device. The Samsung Galaxy Not 8 is very important, especially after the immediate precedent, the Galaxy Note 7, was a huge disaster. An industry insider released what is being interpreted as a new protective glass cover for the Galaxy Note 8, purportedly leaked from Vimax, which manufactures tempered glass screens and protectors for smartphones. If analysts are correct, this means that the new Note 8 device will have a larger Infinity Display when compared to the already existing Galaxy S8 and the Galaxy S8 Plus.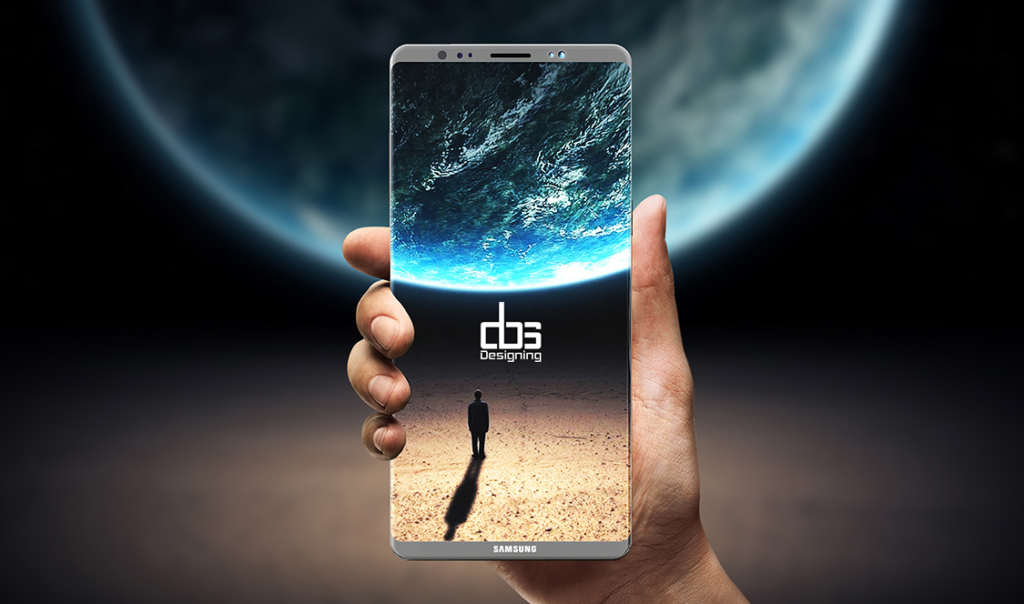 Also, this device will be the top-of-the-line device as far as the Korean giant is concerned. It will also have an 18.5:9 aspect ratio, an almost bezel-less display, and the display panel will seemingly wrap around the long edges of the case. There are certain indicators which point out at the dimensions of the new Samsung Note 8 device, said to be 162.4 x 74.5 x 8.4mm in size. The actual thickness is expected to reach a maximum of 9.5mm thanks to the phone's rear camera bump.
Of utmost importance is the fact that the new Note 8 will have primary imaging system with a two-sensor variety. Expect two 13-megapixel lenses, all manufactured by Samsung's own Opto-Electronics, to ship with the device while being arranged horizontally. Also expected is a Dual-LED/Dual-Tone flash to the right side of the cameras. Many users had complained that the rear-mounted fingerprint reader was mounted too close to the camera and this is expected to change as well.
The Samsung Galaxy Note 8 is not expected to carry the display-mounted fingerprint scanner as there are still issues with the brightness imbalance in the device's display. This was a much-hyped feature which will not make its way into the device, however. However, the Galaxy Note 8 will have a far superior screen to body ratio when compared to the Galaxy S8 Plus. Expect a massive price tag of around $1100 when the device launches.