LG has managed to become one of the busiest smartphone developers in the recent past with a number of new devices getting released in quick succession. It has been not long that the South Korean tech giant launched the LG G6 and there are already reports of the next flagship device to be launched. In the meanwhile, they are ready to launch the LG G6 Mini which is expected to come out as the LG Q6.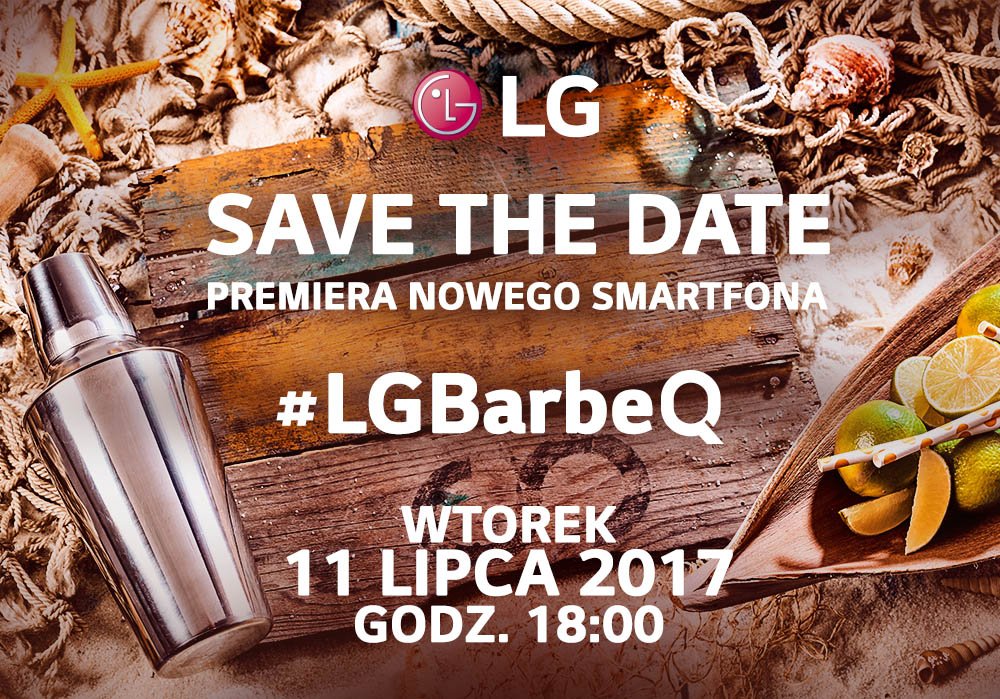 It has been quite some time that we have been receiving updates regarding the LG G6 Mini. In fact, it has been not long that we came to know that miniature version of the LG G6 will hit the shelves as the LG Q6. But there was no update regarding the release date of the device. And it seems that the fans, as well as the fans, have come across some sort of an update regarding the LG Q6 release date.
Czyli kolejny "bezramkowy" smartfon LG już oficjalnie w Polsce 🙂 pic.twitter.com/7uqiyioAON

— Michał Pisarski (@m__pisarski) July 5, 2017
According to a couple of tweets which have been spotted, it is going to be on July 11 that the entire world will be able to come across the handset. A poster has been published with the hashtag LGBarbeQ which also suggests that there is every possibility of the device being officially called as the LG Q6. But it seems that the device might not be available everywhere. In the tweets, it has been clearly stated that the launch will take place in Poland. In fact, the other one has been posted in the Polish language.
There are certainly going to be few changes in the specs and features of the LG G6 Mini from what it is in the LG G6. The LG Q6 is expected to come out with a 5.4-inch display which is a bit smaller than the earlier one. LG G6 has got a 5.7-inch display. The internal storage might be reduced as well although there is no official seal on that. However, there is every chance that the smartphone will retain the highlight feature of the flagship device and that is the 18:9 aspect ratio of the display.
In fact, there is no official update on what the features of the LG G6 Mini or the LG Q6 are going to be. So we need to wait for that till LG comes up with an official statement. And to get all the newest updates on that, keep coming back here as we assure you to provide with the latest updates from the field of technology.