Microsoft has finally unveiled Kaizala app, aimed to enable Indian organizations to be more productive. By launching the app, Microsoft wishes to enhance large group communication as well as work management. The app offers simpler and seamless communication for certain organizations.
Also, the app will collaborate and compare tasks, thereby uniting the desktop and mobile users and get them together irrespective of being within or outside the organization. Powered by Azure Cloud platform, it also works on 2G networks even in remote locations. Also, it is beneficial and comes with "features with offline support." As per availability, Kaizala is an easy-to-download app for iOS as well as Android handsets. On the contrary, Kaizala Pro is accessible by paying Rs 130 every month.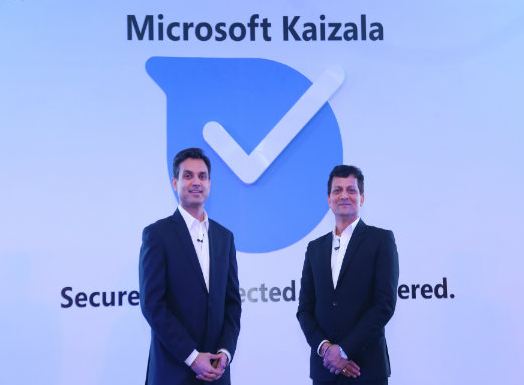 According to the president of Microsoft India, Anant Maheshwari, "The Digital India initiative is focused on harnessing technology to help India transform. Microsoft Kaizala, a made for India product, brings together the two disparate worlds of mobile only messaging apps and a digitally integrated modern workplace. The product will make it possible for organizations to interact with everyone both within and outside, seamlessly and with rich content."
Microsoft India President explains that the app "brings together the two disparate worlds of mobile only messaging apps and a digitally integrated modern workplace." As per the company, the strength of Kaizala's usage exceeds over  70,000 users alongside 30 government departments to access with Microsoft Kaizala for day-to-day work. Certain organizations including Yes Bank, United Phosphorous Limited, Apollo Telemedicines etc. use the app for internal teams.
Kaizala app has been developed for the mobile world, where interaction and connection run parallel to each other. And users can interact at the same time and get connected to backend applications. Integrated with Office 365, Kaizala will be compatible with third party apps as well. Rajiv Kumar, Corporate Vice President also states, "Using Microsoft Kaizala, organizations can connect with their employees and the extended value chain. The product offers a simple and familiar chat interface and goes beyond to make everyone more productive using Surveys, Polls, Jobs, Meetings and other actions, right in your chats."
As per the report, Kumar is looking forward to connecting with the "unconnected parts" of the organizations. Andhra Pradesh Government is one of the first users of the app.