South Korean multinational conglomerate corporation LG has just released a series of video teasers of its upcoming flagship smartphone LG Q6, which has hinted at the launch date of the product. As per the video, we can see the smartphone getting launched on July 11. This news comes a week after the company sent out media invites for an event to take place on the said date in Poland.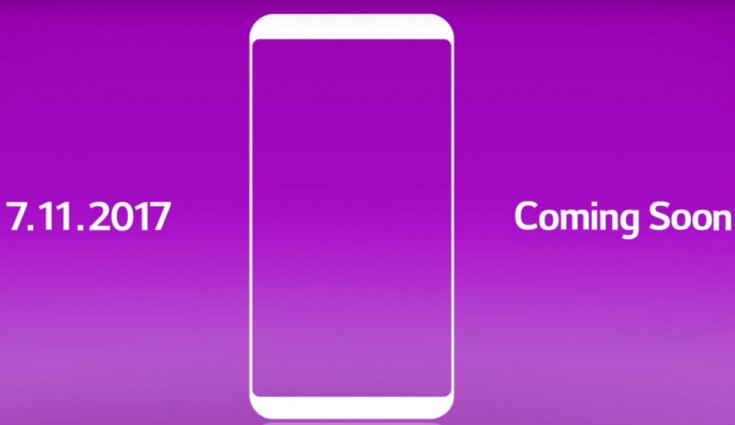 However, the teaser video does not reveal the name of the device; it is being speculated that it is none other than LG Q6 based on the description of the videos. The description of the first video reads, "A full, exQuisite view is what you need. Q-rious? July 11th. Coming soon." The second teaser's description read, "Awaken your Q_riosity with full vision. Q-rious?", while the description for the third teaser is "Full view and uniQue. Q-rious?" The focus on Q resonates with the device's name, which has resulted in gadget freaks predicting it to be LG Q6.
In the first video, we see a woman unveiling a curtain to reveal a view of the mountains from a window. In the second teaser, we see a spectacle, while the third teaser shows a woman standing in front of a wooden frame which holds a small mirror where she sees the reflection of one of her eyes.
All the three videos end with "Need Full Vision?" tagline along with a caricature of a smartphone and the date (July 11, 2017) and the text "Coming Soon" in purple, pink and yellow backgrounds respectively.
LG Q6 is basically being speculated to be LG G6 Mini, which is the miniature version of LG G6. It might feature a 5.4-inch QHD display with an aspect ratio of 18:9. As per reports, the device will be powered by Qualcomm Snapdragon 430 SoC and will run on Android 7.1.1 Nougat. It will have a RAM storage of 3GB and have a 13-megapixel primary camera. Although none of these features have been confirmed as of yet, these are the speculated results as per industry sources. We will only get to know the final specifications on July 11, when it finally releases.