Japanese multinational brand Nikon has recently announced the launching of NIKKOR 70-300 F/4.5-5.6E ED VR, the full-frame telephoto zoom lens. In fact, the newest lens of Nikon is the premier interchangeable full-frame AF-P lens with a length coverage of 70 mm to 300 mm focal length (equivalent to 189 mm to 810 mm in 35 mm format).
For serious photography enthusiasts, Nikon claims its VR lens to offer freedom in order to create frames with maximum effect. The new Nikkor lens is unveiled with an improvised VR system allowing users to shoot quality images even in the handheld situations as well as low light conditions.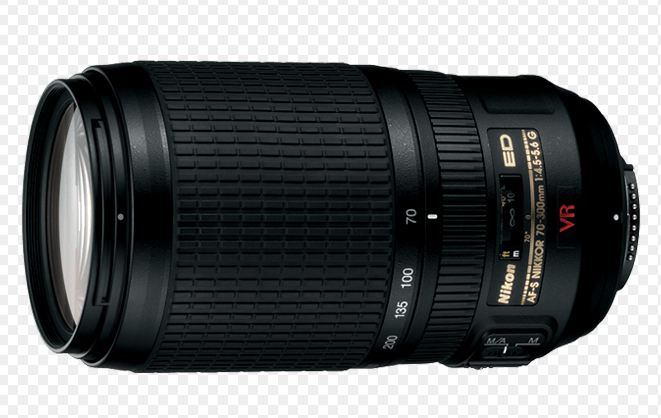 Featuring the electric diaphragm, the latest NIKKOR 70-300mm f/4.5-5.6E ED VR maintains a consistency in terms of exposure; helping the users in framing well-exposed shots even in high-speed mode. With the much-wanted feature, the new Nikkor lens sports a minimum focus distance of 3.94 ft or 1.2 meters.
The Managing Director of Nikon India, Kazuo Ninomiya has officially stated, "We are pleased to launch the brilliantly designed AF-P NIKKOR 70-300mm f/4.5-5.6E ED VR. This lens is the manifestation of our aim to constantly reinvent to suit the varied requirements…..lens has exciting features which are both useful as well as easy to operate."
NIKKOR 70-300 F/4.5-5.6E ED VR is pegged up with a price tag of $699 (approx 45,000 as per INR). As per official announcement, the brand has not yet confirmed its release date. So we still are keeping our fingers crossed for an early release!
Initially, for crop sensors, Nikon has introduced Nikkor 70-300 telephoto zoom lens. As per Nikon's 1 NIKKOR VR 70-300mm f/4.5-5.6, there was an allowance of shooting distance activities as well as expressions; the premier 70-300 telephoto zoom lens gives a wide possibility for the creative field. In terms of close-ups, 1 NIKKOR VR 70-300MM F/4.5-5.6 provides the supreme magnification of 0.41x*; thereby allowing users to connect excellence with massive shots of petite treasures like insects, flowers, and more.
Now for serious photographers, have the patience to get your hands on the brand new Nikkor 70-300 MM ED VR lens for capturing sharp pictures; thus excelling and exploring profoundly in this field.