Rumors about the Xiaomi Mi 5X are not coming to a stall. This time, it is about the dual rear camera setup on the device; if the rumors are true, the new device will have cameras very similar to the Xiaomi Mi 6, the flagship smartphone of the Xiaomi family. The Mi 5X will launch tomorrow and only then can we confirm the news, however.
We already know some details on what the phone will ship with. For example, it is believed that the Mi 5X will have a Qualcomm Snapdragon 625 SoC, with a more premium variant bearing the SD 660 chipset, and will have Xiaomi's proprietary MIUI 9 overlaid on its Android operating system. With the latest news about the rear camera setup, the new device promises to be a rather exciting one.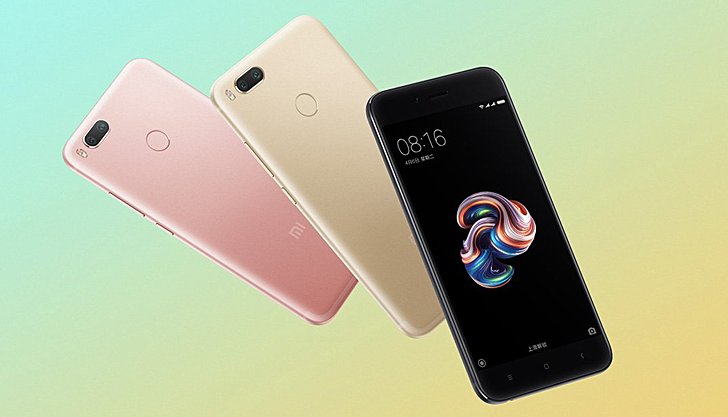 To recall, the Xiaomi Mi 6 had very good rear cameras. At the back was a primary 12MP Sony IMX386 sensor that boasted of an aperture of f/1.8 with a focal length of 27mm. The secondary camera on the rear had a 12MP Samsung s5k3m3_l sensor that had an aperture of f/2.6 besides a focal length of 52mm.
This type of setup essentially means that the user can switch from a wide angle shot to a telephoto shot instantaneously. Also, any photography enthusiast will testify that the 52mm focal length is ideal for portrait modes. Thus, the telephoto sensor can prove to be handy when the portrait shooting mode is chosen. These data were first reported by GizmoChina, which in turn obtained it from Weibo.
From earlier reports, we believe that the new Xiaomi device will run Android Nougat 7.1.1 out-of-the-box. The smartphone may possibly house a 16-MP front snapper, ideal for selfies and video calling.
All in all, the new Xiaomi Mi 5X promises to be a decent entry in the mid-range smartphone segment. Thanks to the excellent dual rear cameras, it might even be a lot better than many rivals. All eyes are set on the launch tomorrow.