Best Streaming Apps: As the popularity of the smartphones is growing rapidly, the importance of the streaming applications is growing in stature too. Gone are those days when we wait for our favorite movies to be broadcasted either on the television or the nearby theaters. Now we simply download a video streaming application on our smartphone and start binge watching. Online streaming starts becoming popular as soon as the internet became available to everyone. It is a massive industry today and hundreds of streaming applications are trying to take the full advantage of this favorable situation.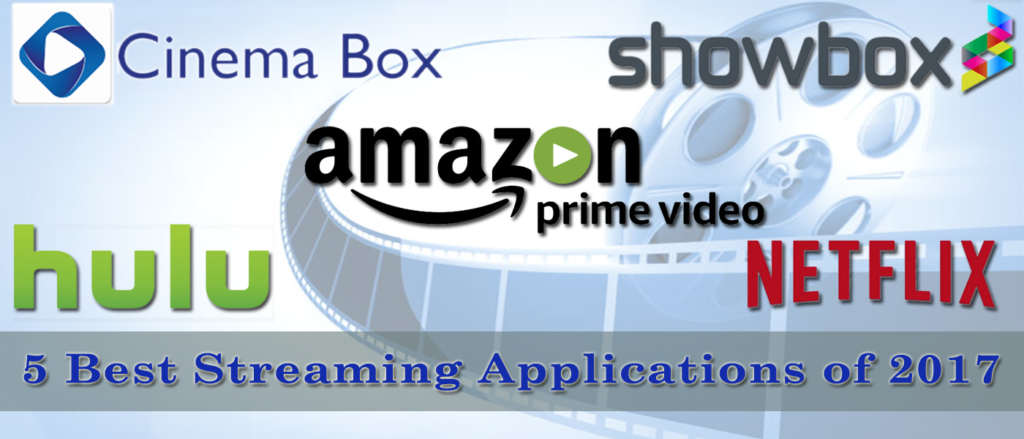 But among those hundreds of streaming applications, a few got the worldwide recognition, mostly for their simple and easy-to-understand UI and amazing features. So, to save you from the searching woes, we have prepared a list of best streaming applications of the recent times, which will help you to quest your thirst for the quality entertainment. In this list, we have included both the paid and the unpaid services, so just download the one which you like the most.
5 Best Streaming Applications of 2017
Netflix: If you are an ardent fan of movies and TV shows, then you must have heard the phrase 'Netflix and chill'. Although this US-based company started their journey back in 1997, it got a major revamp since online streaming started getting popularity.  Available on iOS, Android, Windows and other platforms; Netflix comes with several HD quality movies and original TV shows. But to avail the services of Netflix you have to pay the subscription charge, you will get the free trial for only one month.
Amazon Prime Video: Just like Netflix, Amazon Prime Video is another sterling video streaming application which comes with HD quality TV shows and movies. Amazon Prime Video is also compatible with various operating systems and takes a subscription charge from the users.
Hulu: Hulu is another American video on demand service which has been raised to fame in the last couple of years. Like Netflix and Amazon Prime Video, it is also a paid service and comes with a huge data base of recent and popular HD movies and TV shows.
ShowBox: All the three streaming application we have mentioned charges a subscription fee from their users to avail their services. But if you want to download a free content streaming application, then you will get no better option than ShowBox. Although it comes absolutely free of cost, this application does not compromise with the quality and quantity of the contents.
CinemaBox: The last application which gets listed on our best streaming application of 2017 list is CinemaBox. This is also free application, so you don't have to shell out a single penny to download either the application or the contents. CinemaBox comes with a very easy and simple UI and all the contents are categorized according to their genres. But most importantly, MovieBox supports Google Chromecast and Apple TV.
Wrap Up
At the conclusion, we can only say that all the applications we have mentioned above are of supreme quality. Some charges you the subscription fee and some does not. So check out all the applications and then download the one you like the most.