AMD has finally introduced the long awaited and the much anticipated 'enthusiast-class' gaming-specific graphics cards, all of which will run on the Vega architecture. The series is called the Radeon RX Vega series and as of now, it has three models. These are the Radeon RX Vega 56, as well as the Radeon RX Vega 64 and, lastly, the Radeon RX Vega 64 Liquid Cooled Edition. Of these, the last entry is the most powerful variant.
Radeon RX Vega 56 Details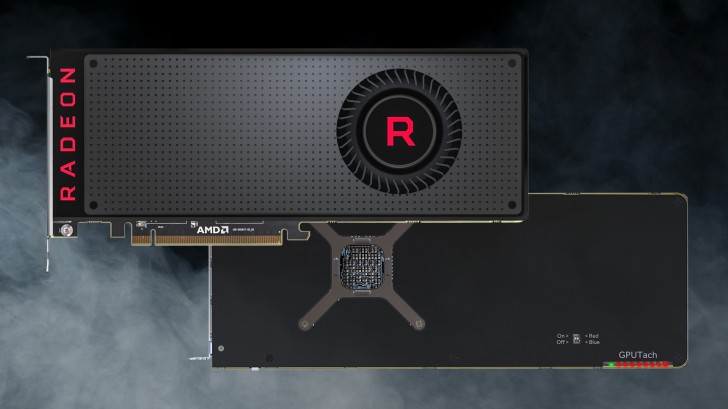 As of now, this is the cheapest entry in the Radeon RX Vega series. It has, as the name suggests, 56 compute units, as well as a base clock speed of 1156MHz, a boost clock speed of 1471MHz, besides 8GB of HBM2 memory. Also on board are 3584 stream processors, which will work in conjunction with 256 texture units, a 12.5 billion transistor count as well as 10.5 TFLOPs of performance. Just to remind you, the GeForce GTX 1080 boasts of 9 TFLOPs and the 1080 Ti too has 11.3 TFLOPs of performance.
Radeon RX Vega 64 Details
The new Radeon RX Vega 64 graphics cards have 64 compute units, as well as 4096 stream processors, a boosted 256 texture units and will be armed with 8GB of HBM2 memory with 64 ROPs. This version is the air-cooled model, as opposed to the next model which is liquid cooled. It has a base frequency of 1247MHz and a boost frequency of 1546MHz.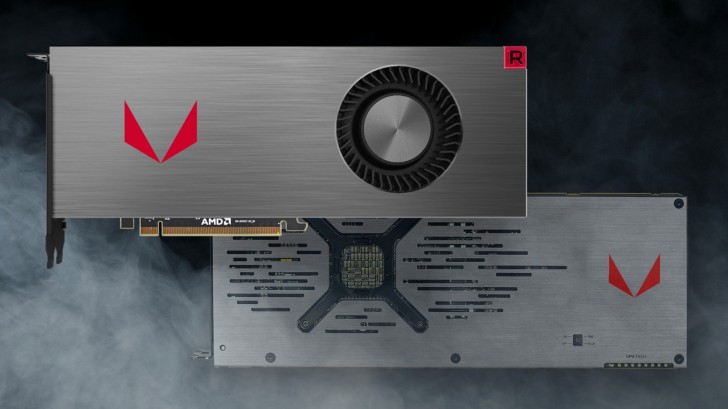 On the other hand, the more deluxe liquid cooled model provides a base frequency of 1406MHz with a boost frequency of 1677MHz. What this means is that in the end, the air cooled Vega 64 model will be capable of delivering 12.7 TFLOPs of performance while the liquid cooled model will max out at 13.7 TFLOPs. For comparison, we have the Titan Xp boasts of a performance of 12.1 TFLOPs.
Radeon RX Vega: Other Features And Price
The Radeon Vega 56 will have a plastic shroud that will be cooled using a blower style fan, as stated by manufacturer AMD, with the Vega 6 models bearing a metal shroud that also has a brushed aluminum finish together with a red LED right at the corner. Other similar features will include HBM2 memory, as well as 2048-bit memory interface, H.265/HEVC encode/decode for better gaming graphics, besides HDMI 4K60 support, TrueAudio Next, and, finally, VSR.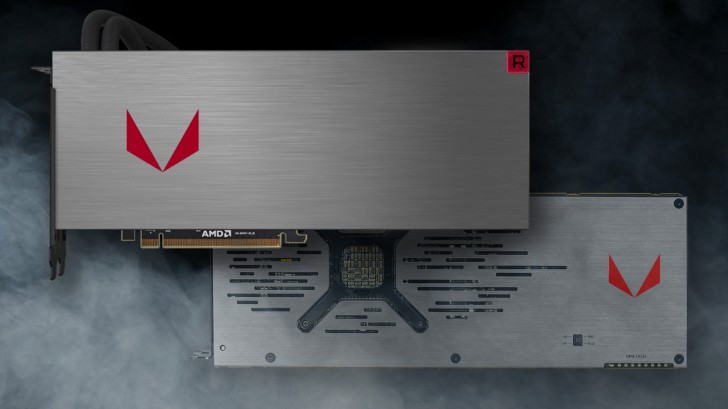 The pricing strategy is also interesting. The RX Vega 56 will come for $399 while the new RX Vega 64 will be yours for $499.Also, AMD has introduced a new strategy comprising of 'Radeon Packs': if you buy all three cards, you will receive discounts of $200 on the new Samsung CF791 34-inch WQHD Curved Freesync monitor. Also, you will be entitled to a $100 discount on the Ryzen 7 + motherboard bundle, besides two AAA games (including Prey and Wolfenstein II: The New Colossus). Besides, the new Radeon RX Vega 64 Liquid Cooled Edition will only be available in a bundle and will come for $699.