Images of the new Huawei Mate 10 are now official and we must say that the device looks great. We have previously informed you that the new Huawei device may have a Pro variant. Now that the manufacturing company itself has tweeted some of the images, we believe that we are looking at what might be a flagship product. The new Mate 10 is powered by the latest HiSilicon Kirin 970 SoC and is expected to be a powerful device.
This tweet from Huawei Australia shows off the new device and also confirms what we have reported earlier: that the new Mate 10 will launch on October 16. What's more interesting is the fact that the new device shows off a new hashtag, #beyondthegalaxy, which, some believe, is an attempt to take a jibe at the Samsung Galaxy range of devices. The release date is also officially revealed: October 16.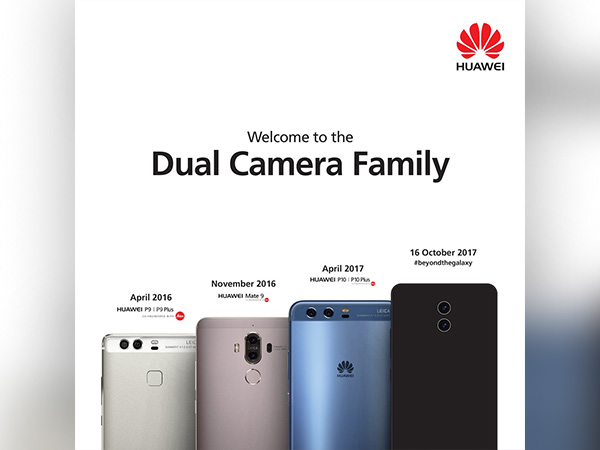 While the new poster adds nothing new to the table, it does invite the users to the world of dual rear camera phones. The specs and features have, however, already been leaked and we present some of the top specs below.
In all probability, the new Huawei Mate 10 is set to arrive with a new 'EntireView' 6-inch display that will boast of a spellbinding 18:9 aspect ratio along with a resolution of 2160×1080 pixels. Peek under the hood and we see the newly developed Kirin 970 chipset. This new handset will house an octa-core processor that comes with a quad-core Cortex A73 cluster besides a quad-core Cortex A53 cluster; the processor is clocked at 2.8 GHz. This chipset will be paired with an excellent Mali G72 MP8 GPU.
Since Huawei is placing so much emphasis on the dual rear cameras, we believe that the device will be able to take extraordinary photographs. Exactly how extraordinary they are is something only time will tell.