Great news for the music lovers as Digitek has unveiled two new premium Bluetooth speakers dubbed as DBS 004 and DBS 005.  Both the  DBS 004 and DBS 005 speakers are super-portable, waterproof, stylish and a perfect companion for camping, trekking, and pool parties. These brand new Digitek speakers come in the mix of black/blue and black/yellow colors and are available to purchase from Flipkart, Amazon, Snapdeal and various mobile accessories and electronic outlets. The cheaper variant, Digitek DBS 004 comes with a price tag of Rs. 1595.00 and the premium model, the Digitek DBS 005 is priced at Rs. 2995.00.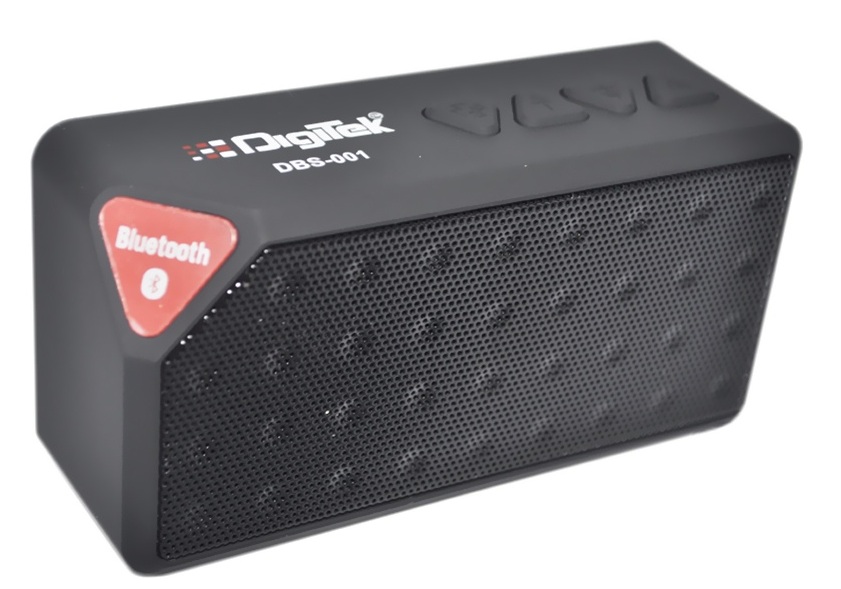 Coming to the specifications, the DBS 004 comes with the IPX5 rating which proves that the palm-sized Bluetooth speaker is water resistant. Moreover, the device is backed by a native 600mAhLi-ion battery which provides continuous music playback for up to 8 hours after just 2-3 hours of charging. The Digitek DBS 004 portable speaker comes with an in-built Microphone which supports uninterrupted hands-free calling for 4 to 5 hours. As we have mentioned above, the speaker supports Bluetooth 4.2+EDR with a range of 10 meters and output of 6 watts. Apart from Bluetooth, the newly launched highly-optimized speaker also supports TF Card, USB, LINE IN, and FM Radio.
On the other hand, the Digitek DBS 005 speaker comes with a rugged design, durable casing, and ultra-compact sound. You can connect this speaker with your laptop, iPad, MP3/MP4 players and of course smartphone. Just like its cheaper model, the DBS 005 is also supported Bluetooth 4.2+EDR connectivity option but features an output of 12 watts. the other connectivity options have remained same with the DBS 004 speaker. The premium model is also backed by a bigger battery, a battery of 1500mAh which provides up to 8 hours of playback time and up to 5 hours of call time.
The MD of  IMS Mercantiles Pvt. Ltd, Mr. Amit Saraf, commented at the launch event, "Digitek is synonymous with innovation and our product portfolio strengthens our position in the mobile accessories space. The perfect balance of acoustics and aesthetics, these new gadgets are a treat to tech aficionados for all-time entertainment. Their flawless design, robust feature set, ability to play loud and push out a lot of bass is what makes them stand out in the market. You look at them and you would want to own one."