Some more Google Pixel 2 rumors and whispers are doing the rounds. It now seems that, in spite of recent reports, the Google Pixel 2 and the Google Pixel 2 XL may not come with the Qualcomm Snapdragon 836 processors after all. Instead, they will retain the Snapdragon 835 SoCs which have powered most of this year's flagship devices. The main difference between this year's and the later flagships may be that the later processors may well be overclocked.
The Qualcomm Snapdragon 836 chipset has also been in the thick of things, although it has not been officially announced. It was initially supposed to power this year's Samsung Galaxy Note 8 devices; later, however, the Google Pixel 2 and the Googe Pixel 2 XL were rumored to carry the chipset. We have brought you some leaked cases of the Pixel 2 XL device previously, indicating that a design revamp is on the cards this year.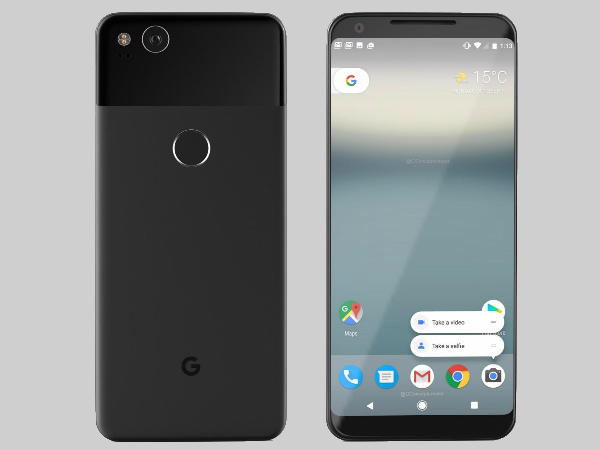 This report by Android Police has stated that Qualcomm actually does not have the Snapdragon 836 chipset on the cards and that it is not working on it either. Moreover, it seems that Qualcomm is in no mood to launch a new chipset either in the Q4 of 2017 or in Q1 of 2018. That being said, we already know that the next-generation Samsung Galaxy S9 may be powered by the Qualcomm Snapdragon 845 processors.
We have already detailed the release date possibilities of the next-generation Google Pixel 2 and the Pixel 2 XL. Hence, it is surprising that Qualcomm is not coming up with a new chipset like it does every year.
Last year, when the Qualcomm Snapdragon 821 SoC was released, it was hailed as a widely improved version of the SD 820 chipset. This bit of news has led us to anticipate that Qualcomm will release a new chipset every year. That, however, does not seem to be the case. If you are a fan of the Google Pixel 2 and the Pixel 2 XL, you are likely to miss out on the 3.5mm headphone jack, as we had reported. However, there might be dual rear cameras on board.