The upcoming Xiaomi Mi Mix 2 is indeed creating a buzz in the tech universe. And it is interesting to note how with leaks after leaks, the smartphone is heading closure to the tech enthusiasts who are willing to know more about Xiaomi's upcoming smartphone. It was just a few hours ago when we informed you about the smartphone to be housed with Snapdragon 835 processor, as confirmed by Qualcomm China. Now we have come across another news possibly teasing the design of the upcoming Xiaomi's Mi Mix 2.
With the recent news arrived via Weibo, Xiaomi Mi Mix 2 has been teased with a full-screen display of 2.0. Initially, the original Mi Mix made the world go gaga with its concept design offered by Phillippe Starck, the French designer. And once again, the tech world will be taken aback with a similar amount of ecstasy with the arrival of the upcoming concept-phone, the Xiaomi Mi Mix 2. One can closely have a glance at the aforementioned render featuring a mesmerizing design of the smartphone.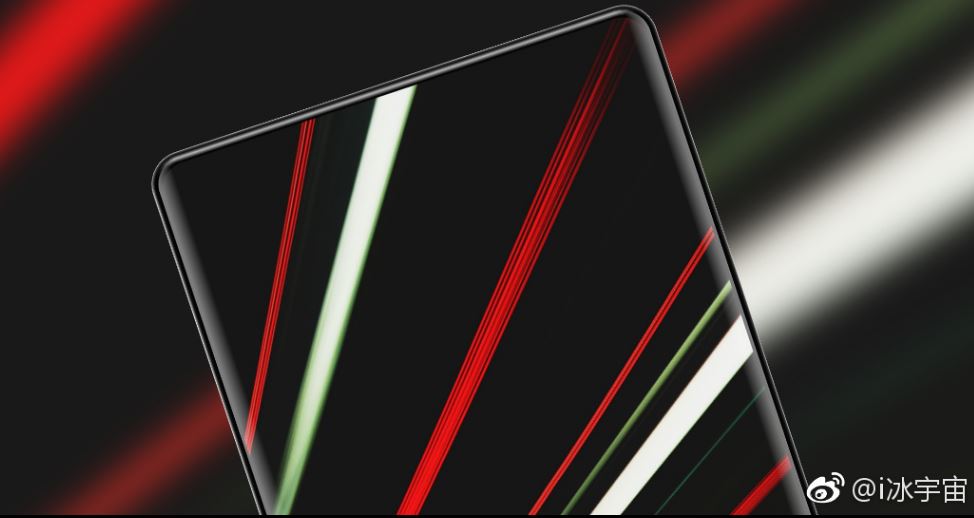 Apart from that, the fresh renders given a close hint that the Mi Mix 2 handset will boast a higher screen-to-body ratio when compared to the phone that debuted last time. It seems Xiaomi too is also following the latest trend by manufacturing absolutely bezel-less smartphones. The only bezel that can be observed in Mi Mix 2, is at its bottom, that too smaller than the original model.
One may expect the device to flaunt an extended 6.2-inch display. Already we know that the smartphone will be equipped with Snapdragon 835 processor, but apart from that, the handset will also sport a whopping RAM of 6 GB with a combination of 128 GB native storage. While there's another variant with a different RAM and storage specs, i.e. a combination of 8 GB of RAM and 256 GB storage. Right now, the Xiaomi's Mi Mix 2 is the most hyped-up device in the tech world, so we expect more leaks and rumors to arrive ahead of September 11.
In case, one may check the previous report of Xiaomi's Mi Mix 2 here.