Despite the existence of other options on the fringes of the market, a little while ago, Samsung was subjected to be the only luxury smartphone maker to compete with iPhones. Nevertheless, the brand power is not proportional to the sales number of smartphone nowadays, as a number of tech firms have come up with low price-tagged phones, performing as remarkably as Samsung. While just a few hours ago, OnePlus 5T has been the subject of our news, we have got hands on Samsung's hotly-anticipated Galaxy S9.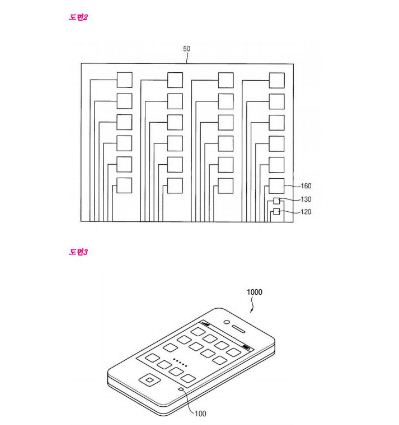 The news surrounding Samsung Galaxy S9 talks everything about one anticipated feature which may debut in the market shelves with the arrival of the flagship handset. While the smartphone was previously reported to house the initial batch of Snapdragon 845, the latest leak reveals about the possibility of the company to house environmental sensor with Galaxy S9. As per the company's claim, they have filed a patent last year to analyze various particles in the air and thereby allowing the device to measure air quality, reports Gizbot.
Surprisingly, an air sensor is too tiny to get incorporated within the smartphone. But as per Samsung (the South Korean tech conglomerate), they have shown the possibilities. From the patent, the details seem to denote that nothing is impossible for Samsung. The sketches give us a clear idea of the air sensor which is anticipated to get added into Galaxy S9's display substrate. Also, as per claims, the air sensor is expected to measure all air particles and measure the air quality efficiently.
Although, the details of how the air will reach the flexible glass substrate of the AMOLED display is yet unexplained. As of now, other reports on Samsung Galaxy S9 indicate the flagship device to arrive in January next year. One may expect Samsung to come with 4GB of RAM and feature a modular design. More news shall surface on the internet, until then here's the waiting.