From being a humble startup firm, to become one of the most sought-after enthusiast tech giant, OnePlus, the "flagship killer" makers, has always done an excellent job in keeping the buzz alive and delivering standout product in the tech industry. The Shenzhen based Chinese smartphone manufacturer has had its own share, when it comes to OnePlus 5, that was delivered to fans in the first half of 2017. Now, the buzz continues to exceed, as we have got hands on another news subjecting to OnePlus 5T, the successor to OnePlus 5.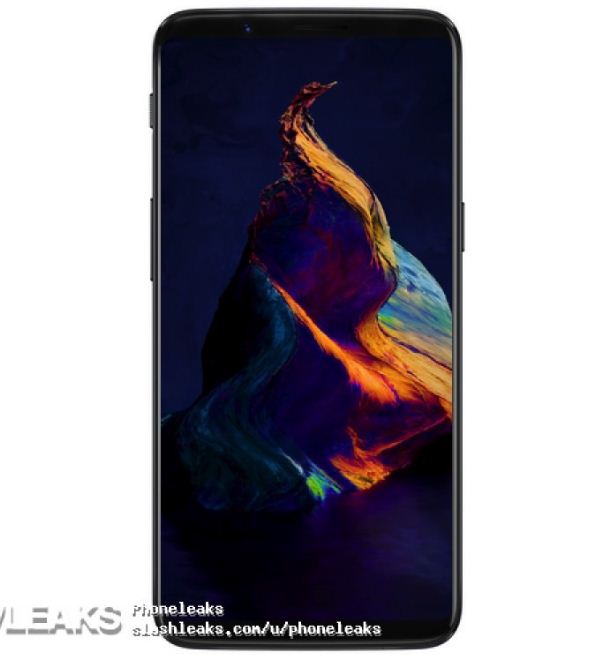 If the report is to be taken into consideration, OnePlus 5T is the phone that would replace the previous OnePlus 5. The leak surrounding the alleged OnePlus 5T suggests that the company is planning to bring another standalone product next month. According to the render that has surfaced on Slashleaks, it is likely to get OnePlus 5T as a full-screen smartphone, on the designing front. The elongated display indicates OnePlus 5T to sport an aspect ratio of 18:9. OnePlus 5T's report (as mentioned here) claims that the smartphone will debut a Full HD+ resolution of 2,060 x 1,080 pixels and an extended a 6-inch display.
We have earlier reported on this front, giving a close idea about the display of this anticipated smartphone. In this report of ours, we have mentioned how OnePlus 5T is expected to come with a mammoth screen and an excellent aspect ratio. Makers of smartphones have attempted with best possible ways in bringing a widescreen view by incorporating the 18:9 aspect ratio in their products. With that, we have Vivo which brought Vivo X20 and X20 Plus with 18:9 aspect ratio.
As of now, we expect OnePlus 5T to not differ to a great extent when compared to OnePlus 5, which was already an impressive model. But what may excite fans is a new face scanning feature, which the Chinese tech conglomerate may bring with the hotly-awaited OnePlus 5T.