Budget phones have always made the best out of the rest, as the numbers of buyers of such phones are always high in number. Another name that has recently joined the clan is Blackview.  The A series of Blackview is currently the talk of the town for its declaration of bringing the best budget phone possible. It is not that there are no such phones in the market, but Blackview's bold declaration has stunned the world of Tech enthusiasts. Blackview A10, the upcoming promised phone will be lesser than $60, and we are wondering how that can be even possible.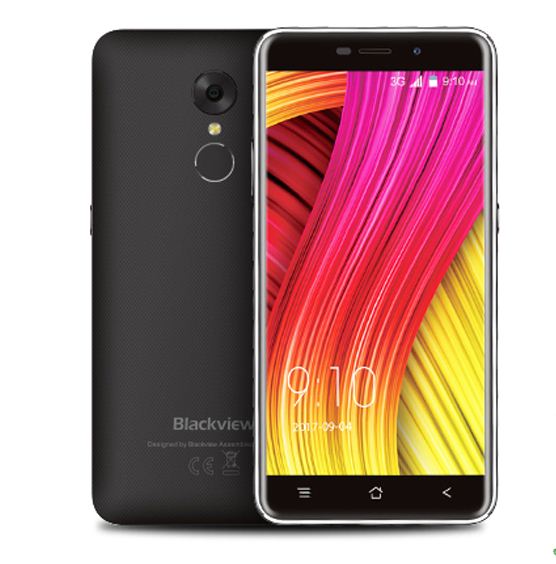 On the specifications section, Blackview A10 will probably display 5″ HD IPS display with a 1280 x 720 resolution, with a polycarbonate unibody design that uses no-air-gap technology while the special pattern on the back provides for a great feeling when holding it. The phone will be equipped with a MediaTek MT6580A quad-core SoC together with 2 GB of RAM and 16 GB of internal storage. The battery fuelling it will be of 2800mAh one which should work for you through the day. On the camera front, there is an 8MP rear shooter and a 5MP front one. Lastly, Android 7 Out-of-the-Box is going be part of this amazing device.
Blackview A10 is already up for the presale on Aliexpress with a promotion price of just $59.99. After which, it will climb back to the original price of $74.99. We wonder how a phone can be released to market at such a low price. Undoubtedly the features are quite modest and those who want to carry a phone that is just perfect for a daily rough use and are budget conscious, Blackview can be the best choice for them. The release date of this phone has not been declared yet. So it will be very interesting to see how the users respond to this budget wonder!