Despite the availability of Canon's M5 and mirrorless cams in the photography market, they didn't hold as much respect as the Fujifilm or the Sony models. However, with gradual improvements, the company managed to expand the sales figure of its range of mirrorless cams by 70 percent in 2017. Thanks to the developers due to which, in August, Canon's M series of mirrorless cameras got expanded with a brand new model: the Canon EOS M100. For all Indian fans, who want to step out from smartphones, and wish to shoot some quality photographs, Canon on Monday, has brought this same device in India. Here's what you need to know about Canon EOS M100.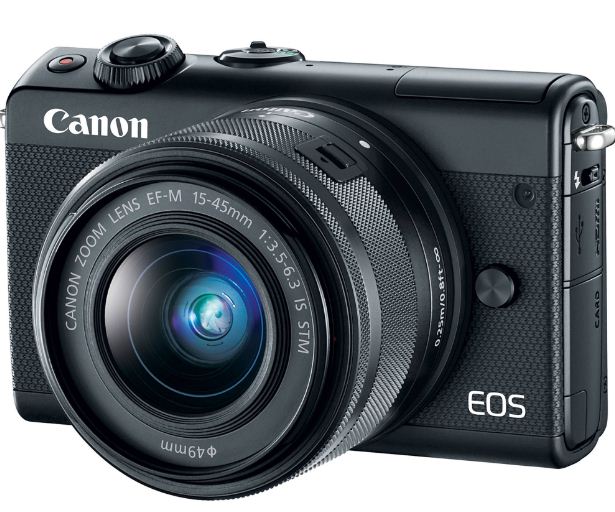 The Japanese imaging and optics giant is on the ball, ever since the imaging industry got hands on the budget M10 device. Replacing this M10, the Canon EOS M100 comes with some standalone features. In a press statement, Eddie Udagawa, Canon India's Vice President of consumer imaging and information center, stated, "A perfect companion for any photo enthusiast, the compact and easy-to-use EOS M100 takes brilliant images and records stunning videos. With its 3.0-inch tilt-type LCD that rotates 180 degrees, the camera takes selfies to a whole new level. We are delighted to bring the new generation of photography solutions here in India and shape the future of imaging in the country."
The Canon EOS M100 sports a 24.2-megapixel APS-C CMOS sensor and underneath is powered by a DIGIC 7 processor. Besides the in-camera RAW conversion feature, the Canon EOS M100 also offers a list of creative features including self-portrait mode. In addition, there's a Bluetooth,  NFC, and the Wi-Fi on the connectivity front. As per pairing, one can do so by combining the Canon EOS M100 with one of the latest TS-E series lenses, reports NDTV Gadget360. The Canon EOS M100 is available with a price tag of Rs. 39,995 in the Indian markets.
Despite stating the standout features that comes with the new Canon EOS M100, here's the beast in black because we believe that a picture is worth 1000 words!