On Thursday, Dell expanded the gaming portfolios by launching the Inspiron 15 7000 and Inspiron 27 7000 All-in-one gaming laptops in the Indian markets. The devices have been made available in company's online store. We have seen how the company launched its  XPS 15 Notebook in India two weeks ago which featured the Infinity Edge display. Not only that, the tech giant also came up with VR-Ready Precision 5720 All-in-One Workstation in the Indian market in the month of September. Subjecting to the all new Inspiron 15 7000 and Inspiron 27 7000 AIO Gaming PC Laptops, both the devices offer impressive features.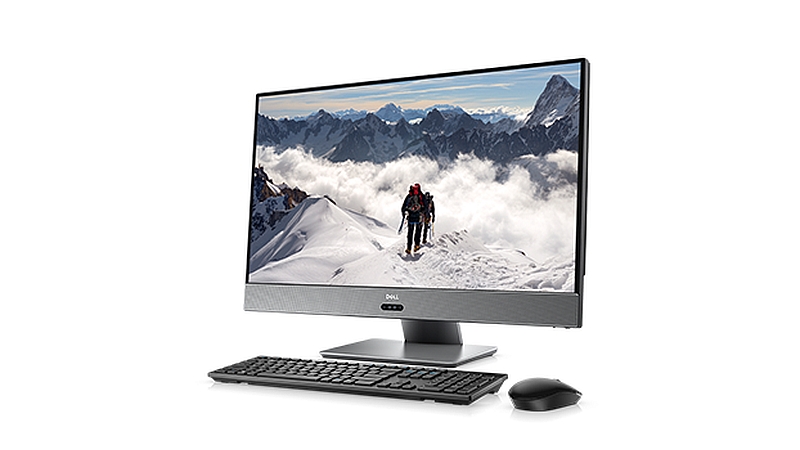 As an upgrade to the Inspiron 15 7000 Gaming laptop (launched back in the month of May), the new Dell Inspiron 15 7000 (7577) houses the powered by an Intel Core i7-7700HQ processor and coupled with 16GB of DDR4 2400MHz RAM (up to 32GB). In addition, there's Nvidia GeForce GTX 1060 alongside Nvidia Max-Q Design Technology as well as 6GB of GDDR5 RAM. This new device is loaded by SmartByte software which is claimed to prioritize visual content over the regular data in order to deliver an improvised streaming experience to the users.
On contrary, the Inspiron 27 7000 AIO Gaming laptop (as reported here) sports VR-ready graphics via an AMD Radeon RX 580 graphics card, on board. It has a 27-inch 4K UHD display and houses a choice of multi-core Ryzen AMD chipset clubbed in with 16GB of RAM. On the software front, it runs the Windows 10 OS with the support of Hello. Not only that, it also comes with pre-installed features like the far-field Cortana Speech Recognition in order to improve your gaming experience.
Product marketing director of Dell India, Allen Joe Jose, stated, "It is with immense pride, we say that the new Dell Inspiron 15 7000 (7577) is the most powerful Inspiron ever! In the AIO segment, Dell Inspiron 27 AIO will make its mark with customers, who are looking for high performance and exceptional experiences like Virtual Reality, premium content viewing experience with 4K UHD display." As per the pricing of the device, Inspiron 15 7000 (7577) and Inspiron 27 7000 AIO Gaming PC laptops come with price tags of Rs. 1,27,390 and Rs. 1,08,190 respectively.