Micromax is all set to unveil a new device, called the Micromax Canvas Infinity Pro. It will have a full-screen display, slimmer bezels than before, and an aspect ratio of 18:9. These are the design trends that are currently in vogue. This is not the first time that the domestic OEM giant has tinkered with the full-screen display design: the Micromax HS3 was shown off recently. The design of the new smartphone is rather similar to the Samsung Galaxy S8 and the S8+.
This device is the advanced version of the Micromax Canvas Infinity, which was unveiled back in September this year. At Rs 9,999, the Canvas Infinity is one of the best budget smartphones to have the desired qualities: slim bezels, a full-screen display, and an 18:9 aspect ratio.
This report from GadgetsNow shows off an image of what is likely to be the new Micromax Canvas Infinity Pro. It shows off very slim bezels on the top and the bottom of the device, as well as shrunken bezels on the two sides of the display. From what we could make out, the device may come with dual selfie cameras for better selfies and video calling features.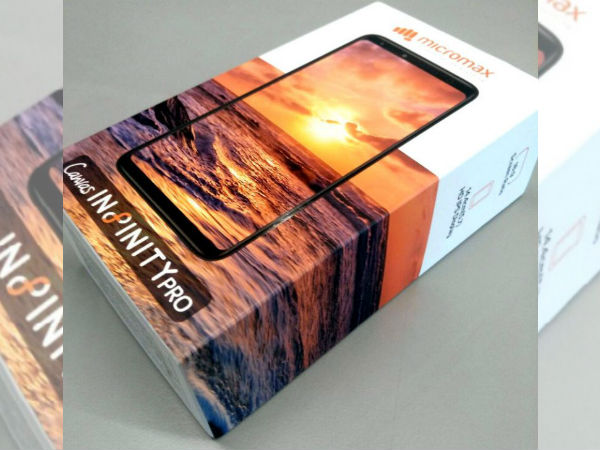 Two things stand out immediately: that the new Micromax device may have a 5.7-inch IPS (or In-Plane Switching) display as well as a full-screen resolution besides the 18:9 aspect ratio. These specs catapult the device into the modern design language as well. There is no official word on what the new device will have as features. However, we believe that the specs and features of the new Micromax Canvas Infinity Pro will likely be the same when compared to the Micromax Canvas Infinity, apart from the fact that this new device may have the fingerprint sensor at the rear of the device.
The device may launch at the end of this month and may cost below Rs 15,000. Watch this space for more updates.