Discovered in 2010, the company endeavored to garner its popularity and managed to build itself as the world-widely brand, UHANS. Being one of the first smartphone manufactures to deliver the facial recognition feature, UHANS now comes up with another smartphone dubbed the UHANS I8.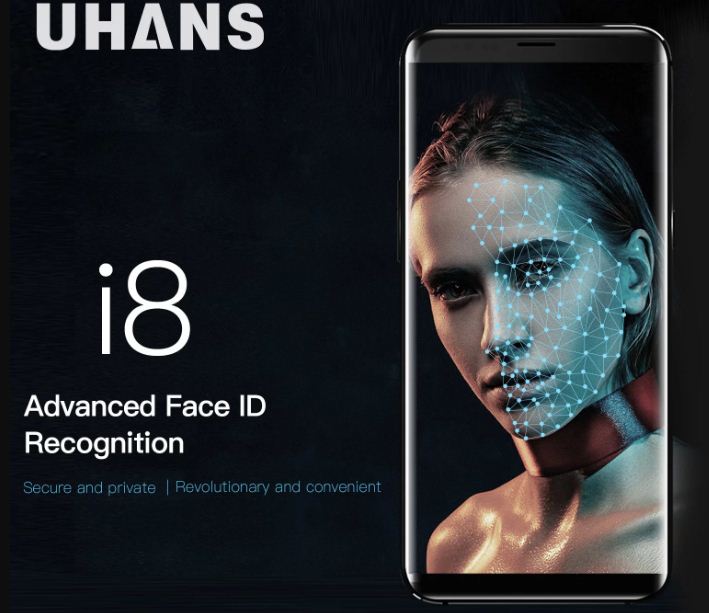 According to the company via its official page, "UHANS is committed to bringing the WOW experience to users around the world and to discovering the best ways to integrate cutting-edge technologies with humanized experience. It is devoted to producing quality while affordable phones with nice designs. Meanwhile, UHANS team don't just make phones, but create and polish them to fit better customers' life." Furthermore, it states, "till 2017, it has been 7 years since the establishment of the company, and the brand awareness was expanded broadly. UHANS team will always be striving for providing customers with high price ratio smartphones and comprehensive after-sale services."
Expected for incorporating the most recent technologies, UHANS I8 may feature the 18:9 display, which will occupy almost all the front panel of this UHANS I8. As per authentication, it is based on the details collected through the frontal panel of the device. This more convenient and secure mode of unlocking the device requires users to cast just a glance at the handset in order to unlock.
In terms of key specs, the UHANS I8 sports a 5.7″ 18:9 HD+ display with the inclusion of  Type-C USB port. Underneath the device is powered by  MT6750T Octa-core SoC and runs the Android 7.0 operating system out of the box. On the optics front, it features a dual rear camera module of 16MP and 3MP sensors. Up front, there's a selfie shooter of an 8MP sensor. powering the device, there's a 3500mAh battery.
Every dedicated smartphone manufactures will agree to the fact that iPhone, the pioneer of the smartphone industry, leads the trend in technological revolution. With 3D Face ID, iPhone X debuted and is now trickling down to Android smartphones. Talking about UHANS, it is expected to give a tough competition to the Cupertino tech giant with its UHANS I8. For more news and updates on this particular smartphone, stay glued.