Come January 2018, in the city of Las Vegas, the annual Consumer Electronics Show or CES 2018 will be held, as it is every year. This edition will be marked as the resurgence of the LG Gram laptops, which have been refreshed. While these devices have already been launched, they will be showcased at the CES 2018.
All of these devices, LG- the South Korean giant has said- will run on the Windows 10 platform. They will also feature a 72Wh battery that is claimed to offer up to one day of backup based on just a single charge. There are three variants and the only difference between them is the size of the display: these variants have, in ascending order, a 13.3-inch, a 14-inch and a 15-inch display.
While not too much is known about these laptops, we do have some details: the LG Gram laptops will use the Intel 8th generation Core i5 or probably the i7 processors. They have SSD storage space besides an option to add yet another SSD too. Armed with a backlit keyboard, a sensible touchscreen display, a precision touchpad alongside a fingerprint sensor, these seem to be premium devices. Onboard is Thunderbolt 3 and the DTS Headphone X technology that is said to offer multi-channel sound to up to 11.1 channels.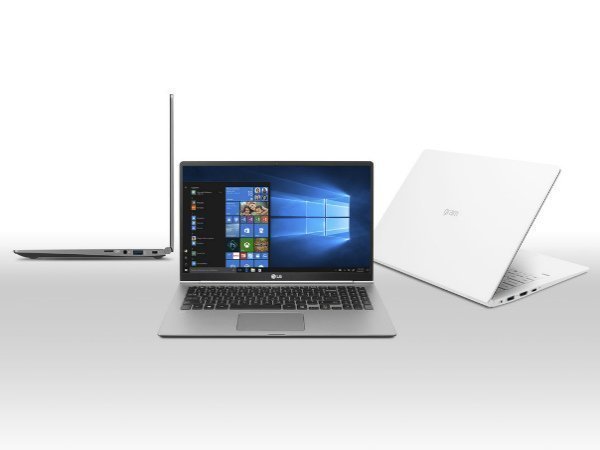 All of these laptops, LG has stated, have passed the seven MIL-STD 810G durability tests thanks to the Nano Carbon Magnesium fused full metal alloy body on the external shell. The LG Gram series of laptops are said to be up to 20% more durable than all the other the devices made simply of traditional magnesium.
The LG Gram laptops are pretty thin and weigh in at 2.1 pounds, 2.2 pounds, and 2.4 pounds respectively for the 13.3-inch, the 14-inch, and the bigger, 15.6-inch models. The batteries can last up to 22.5 hours, 21.5 hours, and 19 hours respectively. Everything else will be handed out to the media- availability, price, etc- come the CES 2018. It might launch in the US in January 2018 itself.