Samsung has announced the Samsung Notebook 9 (2018) as well as the Notebook 9 Pen, which is akin to the S-Pen stylus. The Samsung Notebook 9 Pro had been announced in May this year at the Computex 2017. These 2018 models have been designed keeping in mind the evolving nature of laptops in the current global market. While the Notebook 9 Pen is a 2-in-1 PC with the S-Pen, the Notebook 9 (2018) is a more conventional laptop.
Samsung Notebook 9 Pen Specs and Features
The Samsung Notebook 9 Pen is basically a 2-in-1 PC armed with the S-Pen stylus. The device has a metal chassis that has a premium magnesium/aluminum alloy design Samsung calls Metal12 which will ensure both durability and a lightweight nature. There is a 360-degree hinge which offers the option of converting the device from a tablet to a laptop merely by rotating the keyboard.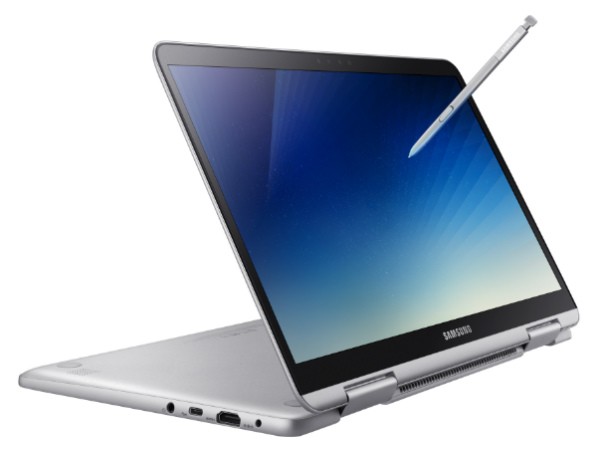 This device has an inbuilt S Pen. The S Pen can recognize up to 4096 levels of pressure and there is a 0.7mm fine tip. When detached from the notebook, the device's Air Command will be launched automatically. As far as the specs are concerned, there is a 13.3-inch Samsung RealViewTouch FHD display and powering the device is an 8th generation Intel Core i7 processor which is paired with up to 16GB RAM as well as up to 512GB storage space. Connectivity options include a USB Type-C port, one USB 3.0 port, a very handy HDMI port, as well as a fingerprint sensor. We also liked the IR camera with 720p resolution. As of now, we have only one color option: Light Titan.
Samsung Notebook 9 (2018) Specs and Features
This device is a continuation of the Samsung Notebook 9, which had fared excellently against the Apple MacBook Air 2016. Two variants have been announced: one has a 13.3-inch display while the bigger one has a 15-inch display. These devices weigh 2.84 pounds and measure a mere 15.4mm in thickness. With very thin bezels measuring just 6.2mm, it shares the same durable metal body made with Metal12 like its pen counterpart.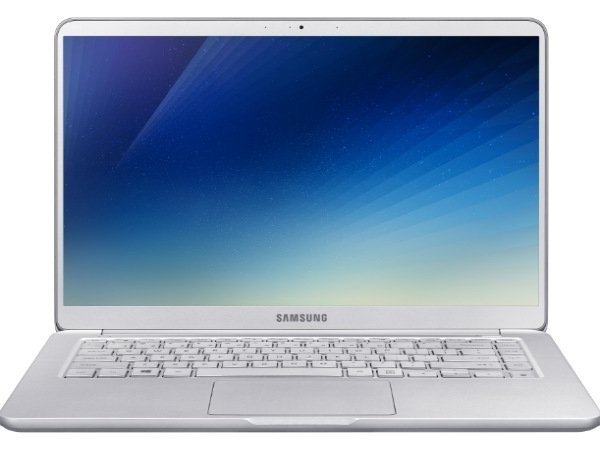 Besides the 13.3-inch and the 15-inch FHD RealViewDisplay, other specs are similar, including the 8th gen Intel Core i7 processor, an option of up to 16GB RAM, a 1TB storage space and a nice 75W Hexacell battery. Connectivity options include one USB Type-C port, two USB 3.0 ports, besides an HDMI port. This is the Samsung Notebook 9 (2018).
While the price tags of these devices have not yet been announced, we are expecting them to launch in the US in Q1 of 2018. Expect to see them at the CES 2018 in Las Vegas in early January 2018.