Needless to say, the year 2017 has been extremely productive for the tech industry when it comes to replacing the 16:9 aspect ratio and adopting the full-screen design (with an aspect ratio of 18:9). Not only high-end flagship smartphones, several low-budget smartphone giants also went an extra mile to adopt this implementation into their cost-effective smartphones. The latest news (concerning Huawei P20) nevertheless points out that the Chinese multinational networking & telecommunications equipment company, Huawei, will burn the candles from both sides and thus give a new dimension in the full-screen design trend.
The upcoming Huawei P20, which was earlier leaked to be Huawei's 2018 flagship smartphone, has emerged in newer leaks. News and rumors of this smartphone had not been in abundance, ever since the smartphone was envisioned. The freshest news points out that this Huawei P20 will arrive with 18.7:9 display. Reasons in plenty let us refer truly to the aforesaid fact.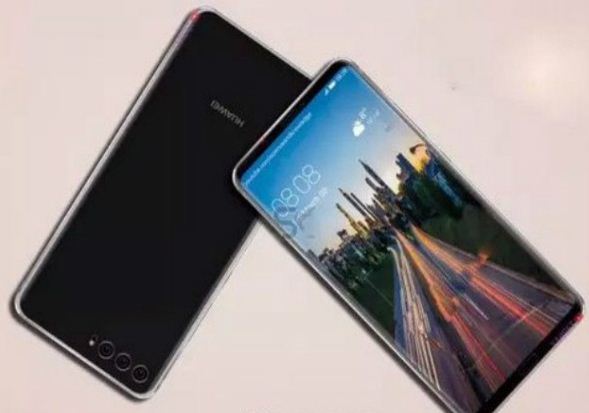 The HTML compliance benchmark tests that are performed with a mobile browser just show 1/3 of the real resolution of the alleged devices. According to what Huawei P20's test, the device has been shown with a resolution of 360 x 748 pixels, thereby tipping the fact that P20's actual resolution apparently will be 1080 x 2244 pixels. If this is true, truer would be the report from GSMArena, which hints us at the device to sport an aspect ratio of 18.7:9.
If the Huawei P20 sports a screen resolution of 1080 x 2244 pixels, one may expect this Huawei smartphone to land in with an eye-popping display. Speaking in reference to the report from Gizbot, the Huawei P20 is expected to feature a notch at the display's upper part, much similar to Apple's iPhone X. Software-wise, the Huawei P20 is expected to run the Android 8.0 Oreo operating system, out of the box. There's much speculation that the device will arrive in four variants as well as an AI-ready processor. But until any confirmation, one may take the speculations with a grain of salt.