The latest report rolled out points out that the traditional and popular photo-sharing app, Instagram, has introduced a new feature. The newest feature shows the activity status of the users in direct messages. To say it more simply, all followers and friends of users will be able to check the last time the user was active on Instagram.
In addition, one can even check the status of friends and followed simultaneously. This new feature is added to the latest updates for both the app's iOS as well as Android versions. To add all the details, according to an Instagram spokesperson's speech, "We're always working on ways to make it easier to have fun, real-time conversations with friends on Instagram. We lately rolled out the ability to see when people you follow or message in Direct were last active on Instagram, and they can see when you were last active. Activity status only appears in the Direct inbox, and you can control the visibility of your Activity status in Settings."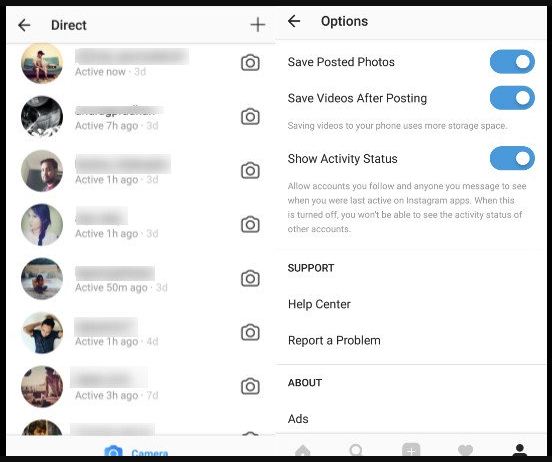 Facebook-owned Instagram's new Active is similar to the 'Last Seen' as seen on WhatsApp and also is alike to the 'Active at' on Facebook Messenger. Folks can access by visiting the Instagram Direct messages section, which shows the last time stamp when a particular user was online on Instagram. Also, options like 'Active now', 'Active 1h ago', 'Active today', 'Active 24m ago' and so on are seen. Users can even change the visibility of the Active status, where they will have to visit the Setting section of their device through the three-dot menu in the app and there, toggle the Show Activity Status feature.
Further reports on this front also indicate that Instagram is testing a new 'Type' feature which will be capable of enabling text-only, written Stories on the mobile app reports NDTV Gadget360. While Instagram Stories are based on video and images, the photo-sharing app is testing the new Type feature which will apparently show up next to other choices such as Rewind, Superzoom, and Boomerang. Currently, Instagram users will be notified a screenshot if and only if the video or image or video is posted on Instagram Direct. Like Snapchat, the new feature will expand to public stories also.