There is some good news in store for LG enthusiasts. The LG V30, one of the flagship devices launched last year in October, has started receiving the Android Oreo 8.0 Beta update in the United States. In fact, the LG V30+ had been launched in India last month. In its native country of South Korea, the LG V30 and the V30+ have already started receiving the update.
This Beta version is not the stable final version that many users had anticipated. It comes with the January security patch and may be prone to certain bugs and stability issues that will probably be fixed only after the stable version lands.
The beta version will also lack support for the full features of the Oreo OS and the device. We managed to obtain one screenshot from an LG V30 user in the US where the user had managed to establish the Oreo update in the device. After the Oreo beta update is installed, the device will have certain advanced features.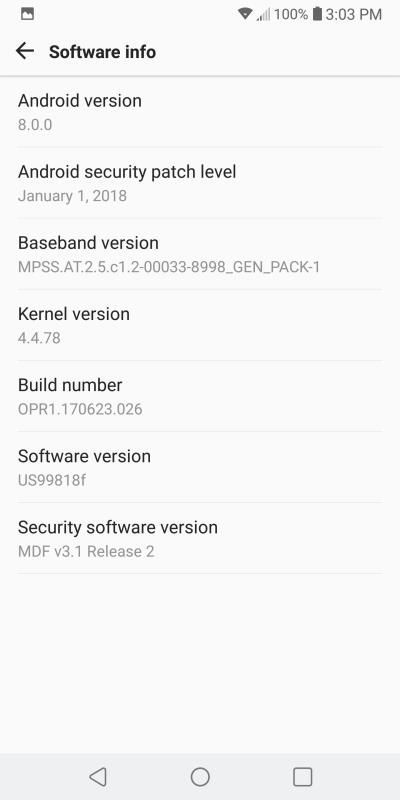 Onboard will be the picture-in-picture mode that helps in performing two tasks simultaneously. You can now minimize a YouTube video while you are busy sending a text message or writing an email at the same time. The Android Oreo boasts other great features like Background limits, the installation of apps via APK is now possible. Also onboard are 60+ new emojis, the notification dots feature, a greater range of colors for apps, Snoozing individual notification, as well as Adaptive icons, improved Keyboard navigation and WebView enhancements amongst others.
The primary difference between the LG V30 and the LG V30+ lies in the storage. While the former has 128GB of internal or native storage, the latter has 64GB of internal memory. Both the smartphones boast a rich 6.0-inch Quad HD+ OLED FullVision display that comes with a screen resolution of 2880 x 1440 pixels besides an aspect ratio of 18:9.