While 'bright color devices produce unique models' is true to itself, smartphone companies have been excellently working on the bold colored devices, hence the rumor mill is flooded with red colored smartphones. Just a couple of hours ago, we have reported on OnePlus 5T's new lava red color variant to debut in India very soon, and it seems LG is also burning the candle from both sides to put out its own spin on a red flagship. The recent leak that surfaced online talks about the new LG V30 (which was launched in August), which is expected to have a neither a red nor a pink color variant, instead it is a mixture of the two and hence the Raspberry Rose variant.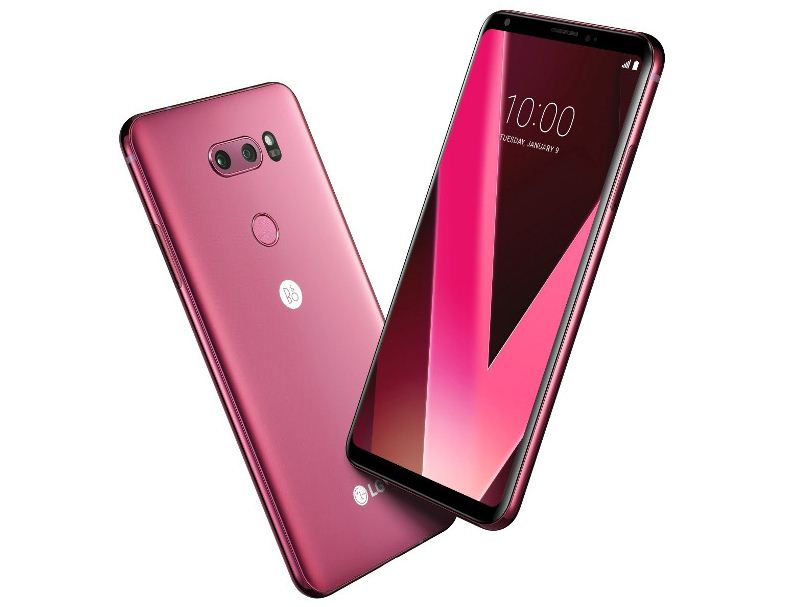 The recent news rolled out via SlashGear, reports that the new LG V30's Raspberry Rose color option will be coming at CES 2018 which LG has already announced (as reported here via Gizbot). The new Raspberry Rose is an "intense saturated version" of red, as reported here.
The new Raspberry Rose color variant of LG V30 has been announced by LG Electronics has. The new edition flaunts the color as mentioned as the Raspberry Rose color, which as per the company is the intense version of red and is quite unlike any other smartphone variants that were launched by LG or its competitors. LG V30's Raspberry Rose color option has been designed for fashion-conscious smartphone users, and LG says that the company has created an outstanding color by providing this Raspberry Rose color option which is capable of offering visibility in order to make LG V30 an ideal Valentine's Day gift.
As per pricing, the LG V30's new Raspberry Rose color variant comes with a price tag of Rs. 44,990. The device also boasts a number of interesting multimedia features like the advanced Hi-Fi Quad DAC, the dual camera with an upgraded wide angle lens as well as audio tuning by the specialists at B&O PLAY and the likes. It will roll out in South Korea after CES and will go on sales in Asian as well as European markets.