With the much-anticipated Meizu M6s, the company has kicked off this year. Being the first full-screen smartphone from Meizu, the M6s has already been launched. But this doesn't leave folks behind, and hence Meizu fans have their eyes set on the advent of the exclusive edition of the smartphone, dubbed the Meizu 15 Plus. This smartphone is a special edition from the company due to the completing of a total of 15 years in this tech industry. Alongside the anniversary flagship, there are rumors Meizu 15 Pro could also get launched. And the same fact has been leaked via the recent photos that have surfaced online.
The existence of Meizu 15 Plus was first revealed by the CEO of Meizu last year. With emerging unofficial leaks, the smartphone got exposed various times. A recent report now points out that Meizu 15 Plus along with the Meizu 15 Pro. have been spotted online. The smartphones are the direct successor to the Pro 7 and Pro 7 Plus, and hence it makes sense as to why one should safely call themMeizu 15 Pro and Meizu 15 (Pro) Plus, reports GizmoChina. The new photos of both the smartphones' rear panel indicate that there would be identical save for design of dual cameras. The first image indicates it to be the Meizu 15 PRO, as mentioned right below.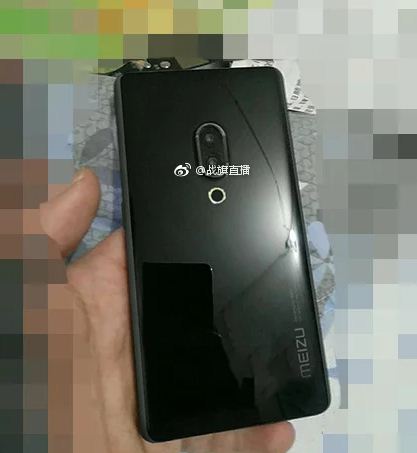 The rear appears to be made out of glass or ceramic when judged from its reflective nature. A similar ring flash design has been spotted on previous leaks, the dual cameras are placed a little bit lower, however. The smartphone is expected to have a smaller screen and some of earlier leaks also indicate that Meizu 15 Plus will have position-raised cameras.
The dual cameras on Meizu 15 Plus Pro are flush with the rest of the body of the smartphone, and there is also a ring flash below the module. Contrary to early leaks the Meizu 15 Plus will retain the physical button (mBack). The button is said to be absent on both Meizu 15 Plus and Meizu 15 Pro smartphones. Which is why the fingerprint scanner is moved to the side right beneath the power button like Meizu M6s. More leaks will emerge in the future days.