There has been a bundle of news and rumors regarding the Chinese tech company which is intending to bring the Meizu Pro 7 in the Indian markets anytime soon. In fact, we have informed how the smartphone was teased via a poster that indicated an imminent launch of the device in India.
Now, if the recent reports are something to go by, one may expect the Meizu Pro 7 to launch later this month with a secondary screen. One of the highlights is the aforementioned feature which the company has brilliantly incorporated into the device. Meizu has implemented this technology, and very gladly, the tech industry witnessed something different from the traditional cumbersome smartphone designs.
The Meizu Pro 7 has a unique secondary AMOLED display which makes it smarter than other smartphones. It has a 1.9-inch touchscreen Super AMOLED secondary display on its rear panel with a screen resolution of 240 × 536 pixels alongside 307 ppi pixel density. this feature enables users to light up the device automatically when flipped over. Beyond users' expectations, the feature not only offers a selfie screen but also gives allowance to act as a music player as well as a mirror for taking selfies just by using the primary camera.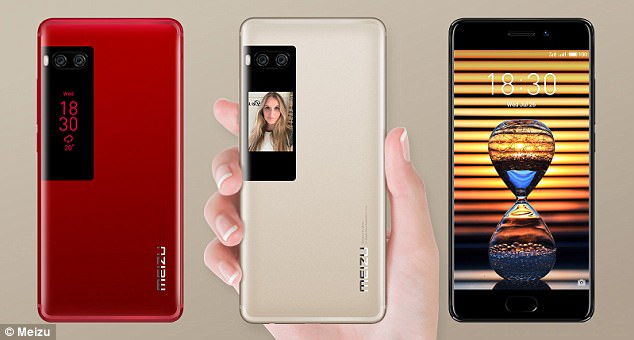 While nevertheless there's no timeline available for the launch, reports claim that Meizu Pro 7 is geared up to launch in India in the second half of January. Pricing includes the device to cost under Rs. 30,000 (which is approximately $473) in India.
The Meizu Pro 7 comes with a 5.2-inch Full HD Super AMOLED primary display with a 1920 x 1080 screen resolution pixels. Underneath the hood, the handset is powered by an octa-core MediaTek Helio chipset clocked at 2.5GHz. The processor is coupled with Mali-T880 GPU, 4GB RAM, as well as an internal storage of 64GB. The phone comes in another variant which is powered by a deca-core MediaTek Helio X30 SoC clocked at 2.6GHz. This processor is paired with PowerVR 7XTP-MP4 GPU, 4GB RAM and a native storage of 128GB.
Powering the handset, there's a 3,000mAh battery. As of now, we are just a couple of days ahead of the Indian launch of the device so we need to keep an eye on every possible news regarding the Meizu Pro 7.