Microsoft has finally unveiled its most powerful and smallest gaming console in India. The Microsoft Xbox One X is finally here. The preorders of the device had started late last year. The newest Xbox console is bound to be a great success in India give the raw power and great features which it provides.
As of now, this new-generation gaming console will only be available online via such retailers like Flipkart and Amazon for a sum of Rs 44,990. Microsoft has said that it will also be made available through some select physical retail stores. Like we said before, this is the company's smallest and yet most powerful console till date.
Gaming fans in general and Microsoft Xbox fans, in particular, have been following Microsoft's plans with some interest. The new Xbox One X is, at its heart, powered by eight-core custom AMD CPUs which have been clocked at 2.3GHz. This is more or less the same configuration that we saw at the launch last year. This CPU is coupled with a fantastic 12GB of GDDR5 graphics memory which will mean much smoother gameplay. The Xbox One X also has 6 Teraflop GPU, which will aid in offering better and smoother animations even in 4K.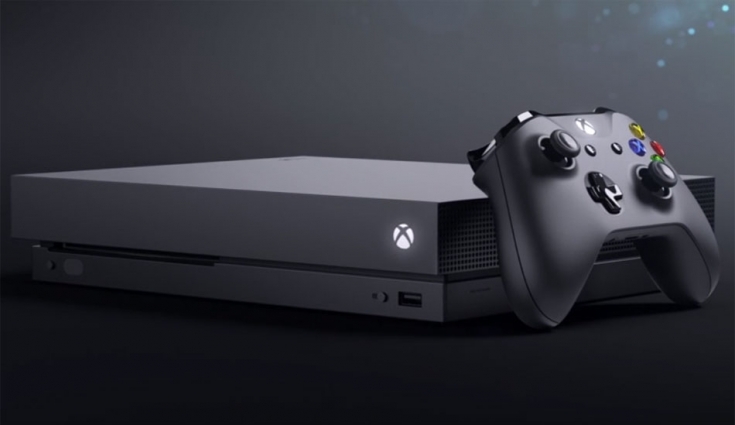 The console is set to arrive with a 1TB HDD internal storage that will use a, wait for it, liquid-cooled vapor-chamber cooling, a new type of technology that is currently used inside high-end gaming PCs. These gaming PCs generate a lot of heat and hence this type of technology helps in high-end gaming too.
In case you are still not satisfied with the specs and features, you will also receive a 4K UHD Blu-ray optical disc drive, as well as an HDMI 2.0b, great HDR10 support, the excellent Dolby Atmos sound system, Bluetooth, WiFi with Direct, a total of three USB 3.0 ports, and an Ethernet port. Let us know if you intend to buy one.