The Indian mobile phone market is obsessed with models from multiple manufacturers both local as well as worldwide. The domestic company in the name of Viva has recently come up with the very first device, that too a feature phone in the Indian market shores. Touted as the Viva V1, the feature phone is an ultra budget-centric device which has been priced at a mere price tag of Rs. 349. This very initial Viva device will be exclusive to the e-commerce portal Shopclues and will be a good buy for those interested users who want a handset to make and answer calls as well as send messages.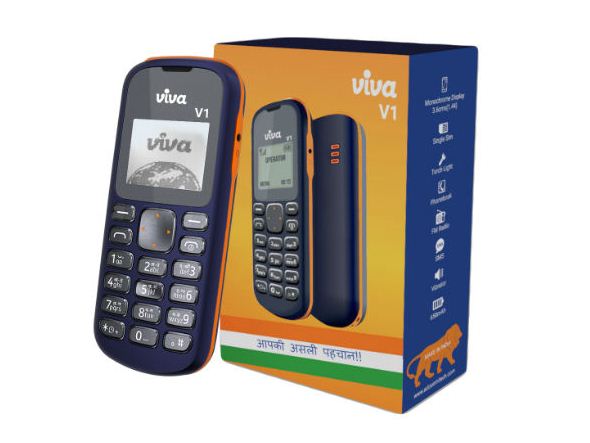 Viva V1 comes with a 1.44-inch monochrome display with an alphanumeric keypad. As per the company's tout, the monochrome display is visible at any time of the day sans any glitches. This new handset sports other features besides vibrator, FM Radio, torchlight, and a 650mAh battery. The Viva V1 feature phone is very much alike to HMD Global's Nokia 3310 and is preloaded with the traditional snake game. Viva's V1 sports a single SIM card slot which supports 2G networks. In addition, there are basic features like the Phonebook, Calculator, Calendar, and others those are usually seen on the feature phones.
Recent reports hint us to the fact that the 2G is to be phased out by 2020. Having said that the 5G network is soot to emerge, expectations are rife that the 2G phones and networks 2will be extinct in the future years. And in a world of 5G network, how will 2G feature phones survive? Indeed, it is a big question which remains uncertain.
According to the expectations of tech enthusiasts, Viva must emerge with 4G-enabled feature mobile devices such as the upcoming Nokia 4G feature phone and the Reliance JioPhone. The company also announced to launch more devices in the coming years which will have a similar display of the feature phones. We expect the company to reveal their launch strategy and until any further confirmation, we are here fingers crossed.