OnePlus seems to be on a roll. Today, we reported how the company was intent on debuting the OnePlus 5T Sandstone White variant on January 9. We have earlier reported how the OnePlus 5T Lava Red version was coming to India on January 26. Now, it seems that this variant will launch in India earlier than expected and will be a huge success if the media hype is anything to go by.
A source called Techook mentions, with no official confirmation from the company, says that the phone could launch on 23rd January in order to avoid the January 26 date, which could be cluttered with new launches. While this does make for canny business sense, this is also not confirmed by the company, we must reinstate.
The OnePlus 5T lava Red variant was first limited only to the home country of China, as we had reported. This is possibly the best Android device there is now, keeping in mind the price tag. As you are doubtless aware, the new OnePlus 5T is actually a successor of OnePlus 5 and was launched in November last year. Initially, it came in only one color variant: Midnight Black. All the other variants that have been launched come with some modest cosmetic changes including the color while the interiors of the phone remain the same.  Hence, the Lava Red and the Star Wars Limited Edition models have the same specs and features.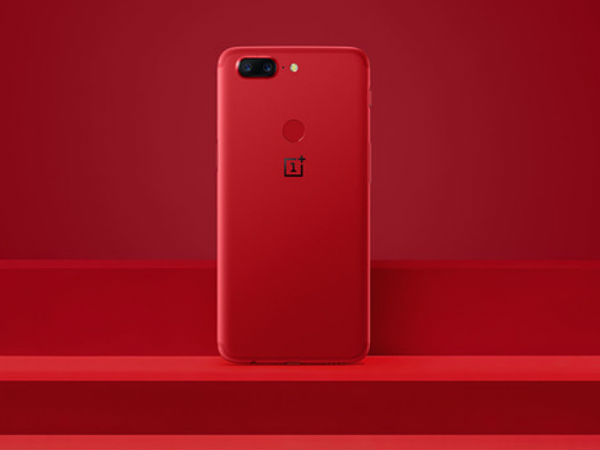 The OnePlus 5T boasts a 6-inch Optic AMOLED FHD+ display with an excellent 18:9 aspect ratio besides a screen resolution of 2160 x 1080 pixels. The device is also powered by the Qualcomm Snapdragon 835 processor, the flagship processor 0f 2017. Onboard is a 3,300mAh battery that also supports the company's very own Dash Charge — which is a proprietary fast charging technology.
The phone will be running on the Android 7.1.1 Nougat and will be overlaid on the top by the company's own Oxygen OS 4.7. With a rear-mounted dual camera system (16-megapixel plus 20-megapixel sensor combination) and a 16MP IMX 371 camera out front, the OnePlus 5T Lava Red variant is an excellent device.