Ptron, which is a new-fangled technology company, has announced its entry in the consumer electronics market with the new Boom 4D. These are Dual Driver earphones which are called Boom 4D Sports. The range has been priced at Rs. 699 with these beautifully designed earbuds specially designed for fitness enthusiasts.
Ptron has claimed that the device has a fantastic sound output which will make you want to wear the Boom 4D contraption all day and night. The company also claims that the all-new PTron Boom 4D Sports Earphones have some modified refinements which end up offering a great listening experience, especially during extended durations.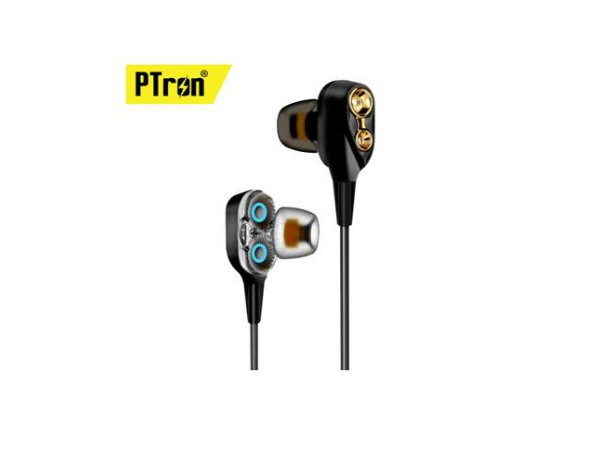 The new Ptron Boom 4D earphones are based on the traditional in-ear sports design. The earphones also boast of other superb features like noise-canceling and also has a gold plated 3.5mm audio jack. Since no such device can be technologically ascribed without mentioning the frequency. The Ptron Boom has a wide frequency response range in the range of 22-22000Hz.
The earbuds are also said to be embedded with 6mm dual drivers, hence the name, for loud and clear sound output. The Ptron boom boasts an impedance of 16Ω with 110db +- 3dB sensitivity. These on-paperer specifications do make for great specs and features; we are yet to justify whether they are actually that good, however.
The earphones were first launched on LatestOne.com. The new Ptron Boom 4D will be available for sale in India online for Rs. 699 which is a pretty good price tag. Incidentally, the Ptron company is a wholly held subsidiary of LatestOne.com. The developers had announced a new wireless Smartphone charger back in 2017 which was pretty widely acclaimed.
The market for the wireless earbuds is pretty big in India and is rapidly on the rise. Whether the new device by Ptron is something which only time will tell.