It is finally official. The much-awaited Samsung Galaxy S9 and the S9+ will be launching on the 25 of February. This is in line with what the company had announced previously: that the company had planned for something big for the MWC 2018, as we had reported. Samsung has now sent out media invites highlighting the launch date, which, incidentally, is one day before the MWC 2018 kicks off.
One of the primary things that the media invites said was that the 2018 Galaxy S9 duo would have a Reimagined camera. This means that the South Korean giant is looking forward to having even better cameras than some of its primary competitors. Incidentally, we had reported that the company would begin the mass production phase of the two phones in January with the launch likely in March. Now that we know the launch date, the March date does seem to be entirely plausible at this moment.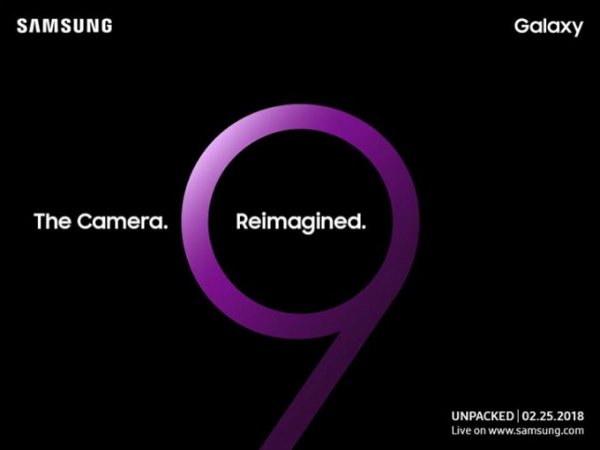 These smartphones are among the first which will have a have variable aperture. Such an aperture will let the users choose and also adjust the aperture of the rear 12MP sensor from f/1.5 to f/2.4 before that decide on clicking a photo. Incidentally, the Samsung W2018 flagship smartphone, the clamshell designed one, had the same features and was the first one with a variable aperture feature.
We had also reported earlier that the device would have a single camera. The Galaxy S9+ would have dual rear cameras. Both the Galaxy S9 and the Galaxy S9+ will also be capable to shoot pure and full HD super slow-motion videos at an astonishing 480fps. Last year, when the flagship smartphones, the Galaxy S8 and the Galaxy S8+ were released, they were capable of shooting slow-motion HD videos at 240fps, an ability which has been doubled now.
So, are you deciding on buying the Samsung Galaxy S9 or the S9+? Let us know in the comments section below.