We already know that Samsung's Galaxy S9 is expected to launch in early 2018, specifically said to get unveiled at the MWC event next year. The imminent launch date gives rise to the surrounding S9 rumors and anticipations. If now we go into the depths of this news, the Galaxy S9 has been leaked with a couple of photos that show the rear panel with an inclusion of a single camera cutout.
While tech giants including Samsung itself are following the bandwagon of dual rear cameras, this might be a surprise for fans to get their hands on Samsung Galaxy S9 which is expected to feature a single rear camera. Despite the fact that earlier we have reported on leaked renders of the device with dual rear cameras, there's no denying the fact that the recent report (indicating a single rear camera), too, appears as authentic as official.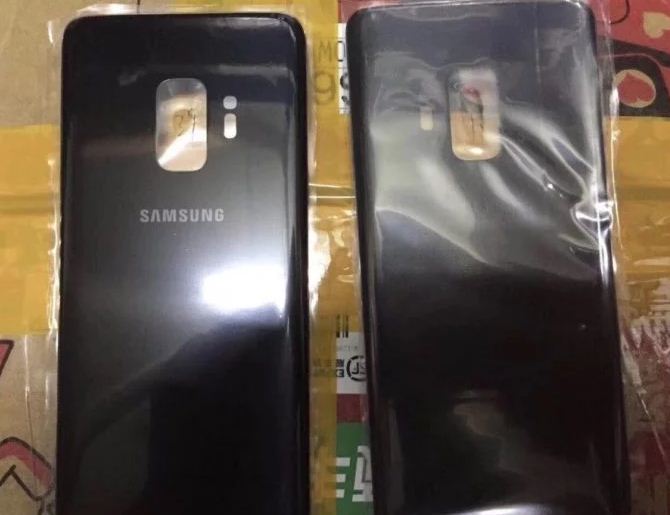 Apart from that, the Galaxy S9 is expected to sport a fingerprint reader embedded on the back panel. However, it would not be placed beside the camera module, instead, fans will get the reader just below the rear camera (and not a front-mounted fingerprint reader). The Galaxy S9 may flaunt a 6.1-inch display. Depending on the market, the Galaxy S9 duo may come house Snapdragon 845 and Exynos 9810 chipset for two of its models, reports GizmoChina (accessible here).
According to the news so far, the Galaxy S9 is expected to sport improved facial recognition as well as biometric features. The most talked-about device among all devices is the Galaxy S9. Earlier we have had various reports on this same device, one of which indicated that Galaxy S9 will have a greater screen-to-body ratio.
We also reported on the design philosophy of the device. Given that Samsung's Galaxy S9 is one of the most anticipated devices in the tech town, there's an await for further news on the same device. Until more rumors and envisions, one may share this space with us, just like always!