After the Samsung Galaxy Note 7's battery fiasco, it was apparent for the South Korean tech giant to redeem its questionable fame. But with all due responsibility, Samsung handled its inexcusable mistake and thus made a comeback with devices like the recently launched Galaxy Note 8, Galaxy S8 and S8 Plus. However, with Galaxy S8, fans were disappointed with the placement of the fingerprint sensor that turned out to be difficult while unlocking. As a result, the first attempt to unlock the biometric scanner (placed too high for the index finger to reach without adjusting) was never successful. Not only that, the fingerprint reader's shape was unmatchable to the users' fingers. The good news, which we have come up is all about the placement of Samsung Galaxy S9's fingerprint sensor.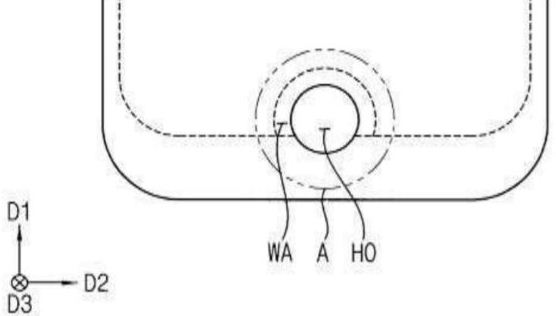 Coming to the subject of our news, the Samsung Galaxy S9 is reported to feature a fingerprint sensor embedded on the front panel. A patent from Samsung's home country indicates Samsung Galaxy S9 to sport a front-facing biometric scanner, reports GizBot. While the patent was filed in the year 2016, the South Korean supergiant may incorporate this with its 2018 models. While Galaxy S8 duo received a handful number of complaints due to the placement of the fingerprint reader, the latest leak indicates Samsung to implement a front-mounted fingerprint scanner on its Galaxy S9.
While earlier we have reported the device to sport an air sensor (reported here), Galaxy S9 is also expected to house the initial batch of Snapdragon 845. According to the leaks so far, one may expect the flagship handset to feature a new QHD+ Super AMOLED display alongside Infinity Display. Other predictions also indicate the smartphone to be equipped with 4GB of RAM. For more information, one may check this report on Samsung Galaxy S9 to feature a modular design. As of now, more information awaits ahead of the expected launch of the device (January 2018), so stay tuned to us.