Samsung Galaxy Note 7: You've probably heard that the all new Samsung Galaxy Note 7 is exploding. Even Apple took a dig on Samsung during their iPhone 7 launch event. Samsung's has acted quickly on this one and has recalled all units ever sold. Those who've returned will get a safe replacement unit. After this new units will go on sale. We've come up with a way to find out if your Galaxy Note 7 is prone to having their batteries explode.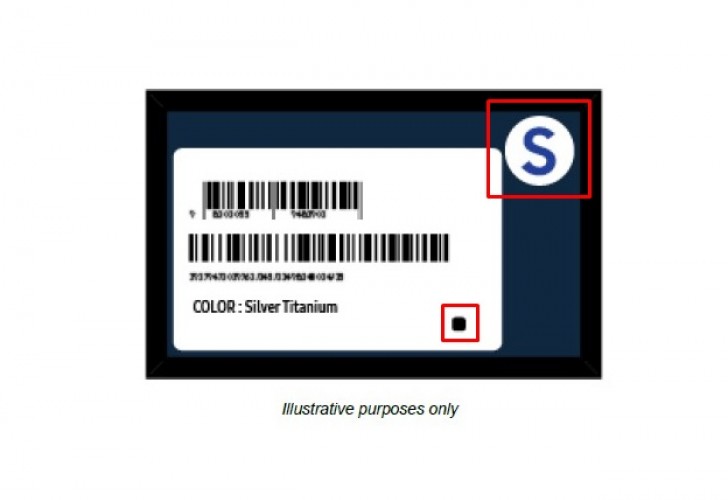 According to GSM Arena, a good way to spot a device that is likely to explode is to look for the bar code label on the device's box and check for the presence of a big blue "S". It's a small black box near the handset colour indication. For owners who do not have the device's box, there is still a way for them there's a way too. Samsung is reportedly putting up an online database next week on September 13. Users will be able to look for their handset's IMEI and know if the one they have should be returned for replacement.
The Federal Aviation Administration (FAA) that oversees and regulates air travel had issued a warning to Note 7 owners to not bring their device on their flights. "In light of recent incidents and concerns raised by Samsung about its Galaxy Note 7 devices, the Federal Aviation Administration strongly advises passengers not to turn on or charge these devices on board aircraft and not to stow them in any checked baggage," the federal agency said in an official statement.
Earlier we reported that Samsung Galaxy Note 7 would come bundled with a Free Gear VR for customers in India due to delays caused by the recall. Officials at Samsung have announced that while they regret the inconvenience caused to their customers in India, they will extend certain benefits by delivering a free Gear VR headset for all Indian customers who had pre-ordered it. The shipments will also include an Oculus content voucher worth $50, or INR 3,300 approximately.