Zebronics has announced Orion. Not the constellation but a range of premium gaming headphones. It brings with it a very powerful simulated 7.1 surround sound which can be used in nearly every game. Orion also promises superior quality when playing games for a long while. This is the latest entry in the premium gaming headphones segment and will be a direct rival of the Sony PS4 Platinum Wireless headset.
With a smooth and neat, clutter-free interface and a decent design, this headset looks premium as much as it feels. It is also engineered to provide a very realistic gaming scenario and can be worn for a pretty long time. The headphone also comes with a USB interface besides a very durable 3m long braided cable.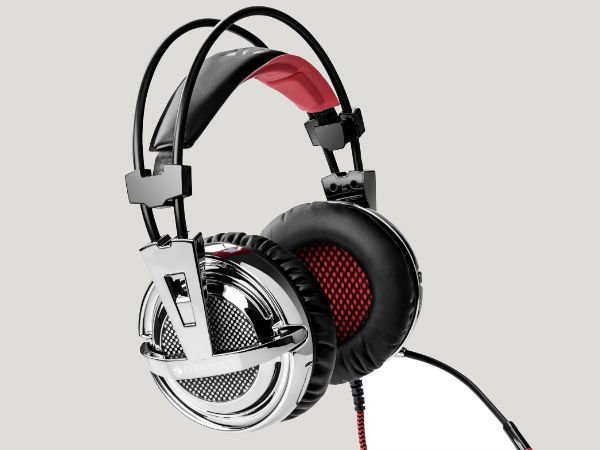 This device also has a metallic ear cup to make it appear more chic, not to mention feel tough as well. The rather striking and extremely durable aluminum design complements a very comfortable pair of ear cups so that you do not suffer from an earache the next time you embark on a long gaming sojourn.
 This new device by Zebronics also has a 40mm driver unit that also has a 20 – 20,000Hz frequency response to ably respond to gaming effects. With the exceptionally engineered 7.1 simulated surround sound, your awareness of your gaming surroundings will also be amplified. The high-frequency range also ensures that you have crisp highs and a rich bass. Onboard are multi-functional in-line controls which means that you can switch seamlessly between gaming and chatting without too much effort. This Orion headphone will also enable you to control the RGB lights, the mic, and the volume via the inline control.
Also, with a price tag of Rs 4,999, this is a very competitive device. Sinc gaming is on the rise in the domestic market, it will be interesting to see how the Zebronics Orion fares.