World's foremost smartphone to feature an under-display fingerprint reader is set to go on sale this month. The company by launching the Vivo X20 Plus UD will achieve the premier position in terms of the placement of the fingerprint scanner which is embedded under the display. The smartphone was showcased at the Consumer Electronics Show (CES) 2018 in Las Vegas. The current news indicates that the device which is touted as the initial device with a fingerprint scanner under the display is expected to go on sale by January end.
Vivo nevertheless has refrained from unwrapping both the specifications and design of the Vivo X20 Plus UD. According to the leaks so far, the China-based company has already started the device's mass production which is expected to launch anytime soon. The imminent launch also hints us the fact that Vivo's X20 Plus UD might get unveiled at the MWC (Mobile World Congress) 2018 in Barcelona. And the announcement might be done anytime shortly.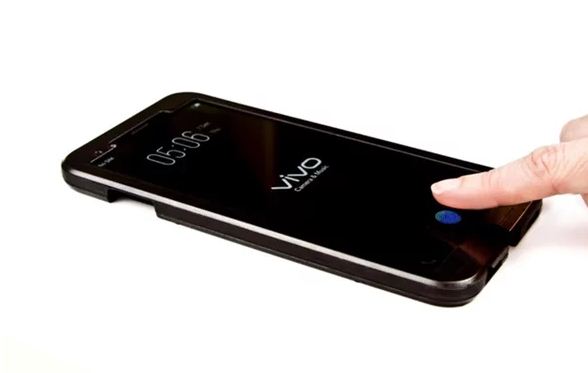 Senior Vice President, Alex Feng, has recently revealed that Vivo is planning to make the phone official in early 2018. Furthermore, Feng added that phone is capable of providing a more comfortable authentication experience. In addition to this, the phone acks an in-display fingerprint technology (by Synaptics) that is only capable of working with OLED displays and therefore, the Vivo X20 Plus UD will come with an AMOLED display.
Between the OLED display panel and the glass panel, there would be the fingerprint scanner. As soon as the finger touches the glass panel,  the OLED panel will illuminate the fingerprint area and the chip (inside the processor) the beams of light emitted, reports GizmoChina.
Recently, Vivo X20 Plus UD has already received the 3C certification. And in terms of design, the phone might come with a similar aesthetics alike to the Vivo X20 Plus device. The handset is expected to have a 6.43-inch full-screen display and an aspect ratio of 18:9. The Snapdragon 660 processor will be coupled with 4GB RAM and 128GB of native storage. Powering the device, there would be a 3,900mAh battery. For more news on this upcoming smartphone, we ask you to stay tuned to us.