If you're always venturing into the outdoors and you haven't jumped on the smartwatch wagon quite yet, whether due to the price tag, durability, or not having the right features, a new smart watch on Indiegogo may finally be the one for you.
IronCloud is a premium multi-sport GPS smart watch featuring A.I. training technologies to help users surpass their goals. The campaign was funded in only a matter of hours and has already raised over $110K with 25 days still remaining.
Let's put it this way: If Lara Croft or Nathan Drake owned a smartwatch, it would be IronCloud. Packed with many amazing features, IronCloud is a great alternative to expensive sports watches like Garmin and Suunto but at a more affordable price. It supports a variety of modes including outdoor running, treadmill running, hiking, swimming, biking and more. With each of these modes, users can monitor and track their metrics such as running dynamics, physiological metrics, HRM (with 5 training zones), and fitness tracking (steps/cal) to ensure they meet their goals. Users can even take advantage of IronCloud's personal training plans and virtual opponent feature, where they can race against the machine to beat their previous records.
Of course, with any sport, durability is a must-have. That is why IronCloud is made from the same Titanium Bezel used in rockets and has a sapphire crystal screen to withstand harsh environments, including water, and IronCloud can go as deep as a 100M without a problem. IronCloud's transflective display also transmits and reflects light, which virtually eliminates the need for a backlight under sunny conditions and saves energy.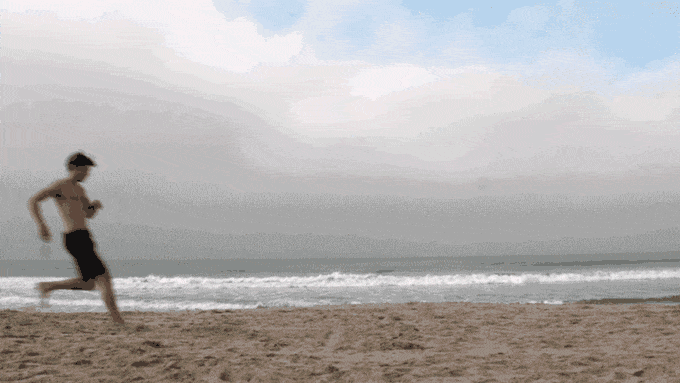 For the traveler, IronCloud also has a built-in triple navigation system with BDS from China, GPS from the U.S., and GLONASS from Russia. Pair it via Bluetooth with your mobile device and always be prepared with weather reports, call notifications, messages, and alarms.
IronCloud is still available for pre-sale on the Indiegogo page.